Gingerbread Layer Cake
Prep: 30 mins
Cook: 18 mins
Servings: 10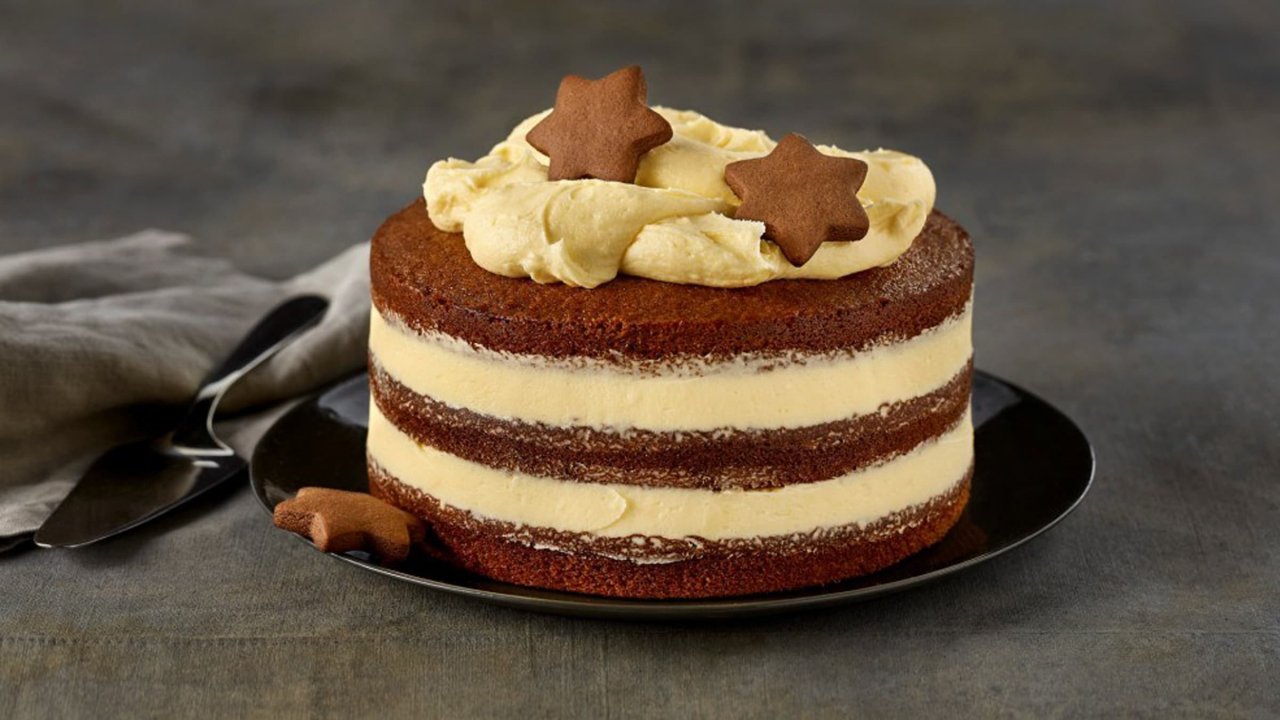 This Gingerbread Layer Cake is a Christmas showstopper. The spongey gingerbread cake layers are filled with creamy buttercream icing and we've topped with gingerbread stars for a festive finish. You can add your own festive flare to the Gingerbread Layer Cake with holly, gold cachous or Christmas decorations.
Ingredients
Gingerbread Cake:
185g butter, diced
1 cup CSR Caster Sugar
½ cup CSR Golden Syrup
2 extra large eggs
2 cups White Wings plain flour
1 tsp ground ginger
1 tsp ground cinnamon
¼ tsp ground allspice
250ml warm milk
1 tsp bi-carbonate of soda
Buttercream Icing:
300g butter, diced and softened
2 x 250g packet Vanilla CSR Vanilla Buttercream Icing mixture
1½ tbsp water
Method
Pre-heat oven to 160°C fan-forced. Line and lightly grease 3 x 20cm round cake tins.
For the cake, combine butter, CSR Caster Sugar and CSR Golden Syrup in a saucepan and heat gently until butter has melted. Allow to cool slightly.
Whisk eggs into butter mixture one at a time until well incorporated. Add flour and spices, mixing well.
Combine warm milk and bi-carb in a small bowl. Add to batter and mix until smooth
Pour mixture evenly between cake pans and bake for 18 mins. Allow to cool, then remove to a rack to cool completely.
For the icing, beat butter in a large mixing bowl until soft and creamy. Gradually add icing mix and water until smooth. Transfer half to a piping bag with a round nozzle.
To assemble, place one cake onto a serving plate and pipe a layer of buttercream icing on top extending to the edge of the cake. Place the second cake on top and press down slightly. Repeat icing layer and then top with remaining cake. Using a spatula, smooth the icing around the outside for a "naked cake" look. Finish with dollops of extra buttercream icing on top and Christmas decorations.