Fruit Mince Tarts
Prep: 20 mins
Cook: 30 mins
Servings: 12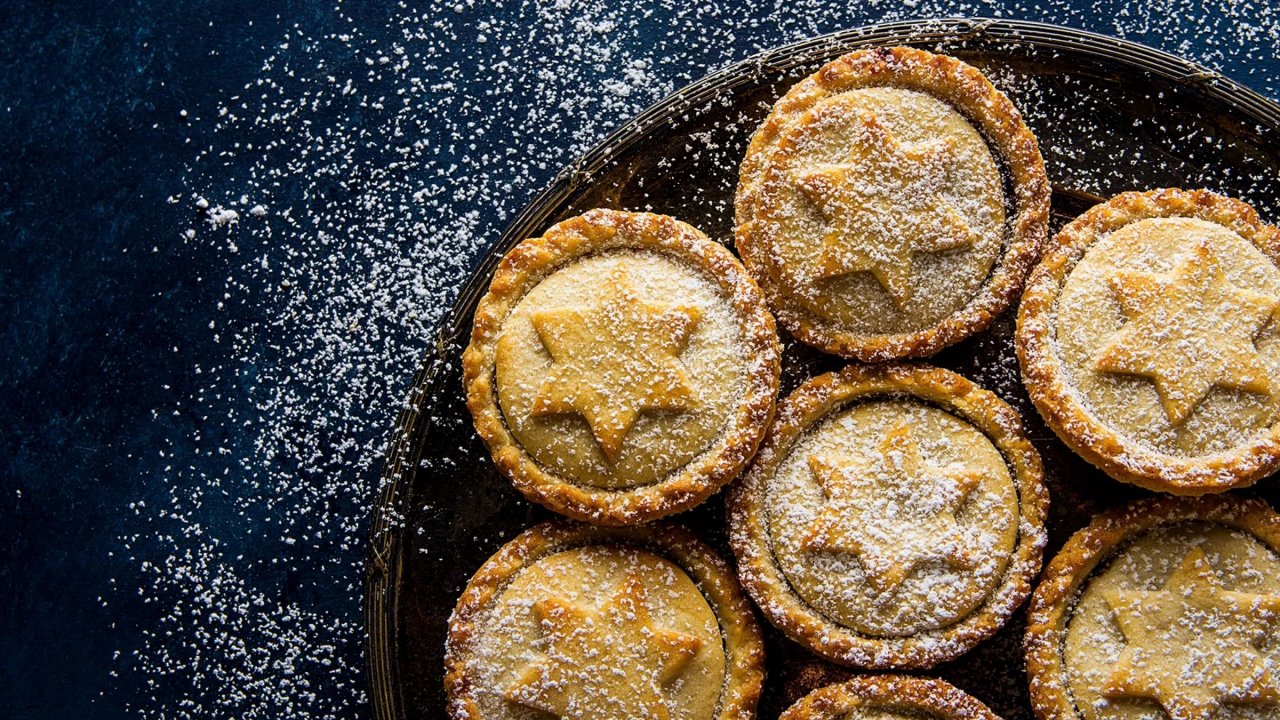 Indulging in a couple of Fruit Mince Tarts at Christmas time is essential. There are some great store-bought one, but a home-made Fruit Mince Tart takes the cake. Get creative and switch out the White Sugar for Low GI Sugar or Raw Sugar for extra crunch.
Ingredients
Filling:
3 apples, peeled, coarsely grated
120g mixed dried fruit, finely chopped
2 tsp finely grated orange zest
⅓ cup freshly squeezed orange juice
2 tbsp brandy
2 tbs CSR White Sugar
1 tsp mixed spice
Pastry:
1 cup wholemeal plain flour
3 tbsp CSR White Sugar
60g 40% reduced-fat sunflower spread
¼ cup freshly squeezed orange juice
cooking spray
Method
To make the filling, combine apple, dried fruit, orange zest, orange juice, brandy, sugar and mixed spice in a medium saucepan. Stir over medium heat until mixture is well combined. Bring to the boil. Reduce heat to medium and simmer, covered, for 10 mins. Cook, uncovered, for a further 10 mins or until the mixture reduces and thickens. Transfer to a bowl and set aside for 30 mins to cool.
For the pastry, put the flour, sugar and spread in a small food processor. Process until well combined. Add the orange juice and process until mixture just starts to come together. Turn out onto a lightly floured surface and bring together to form a ball. Roll out until 5mm-thick.
Preheat oven to 190°C fan-forced. Spray 12 x 40ml (2 tablespoon) round bottomed patty pans with cooking spray.
Using a 6.5cm round cutter, cut out 12 circles. Use the remaining pastry to cut out star shapes. Line the patty pans with the pastry. Divide the fruit mince filling evenly between the pastry cases and top with the star shapes. Bake for 15-20 mins or until the pastry is light golden. Set aside in the pan for 5 mins before transferring to a wire rack to cool.