French Fruit Toast
Prep: 10 Minutes
Cook: 15 Minutes
Servings: 4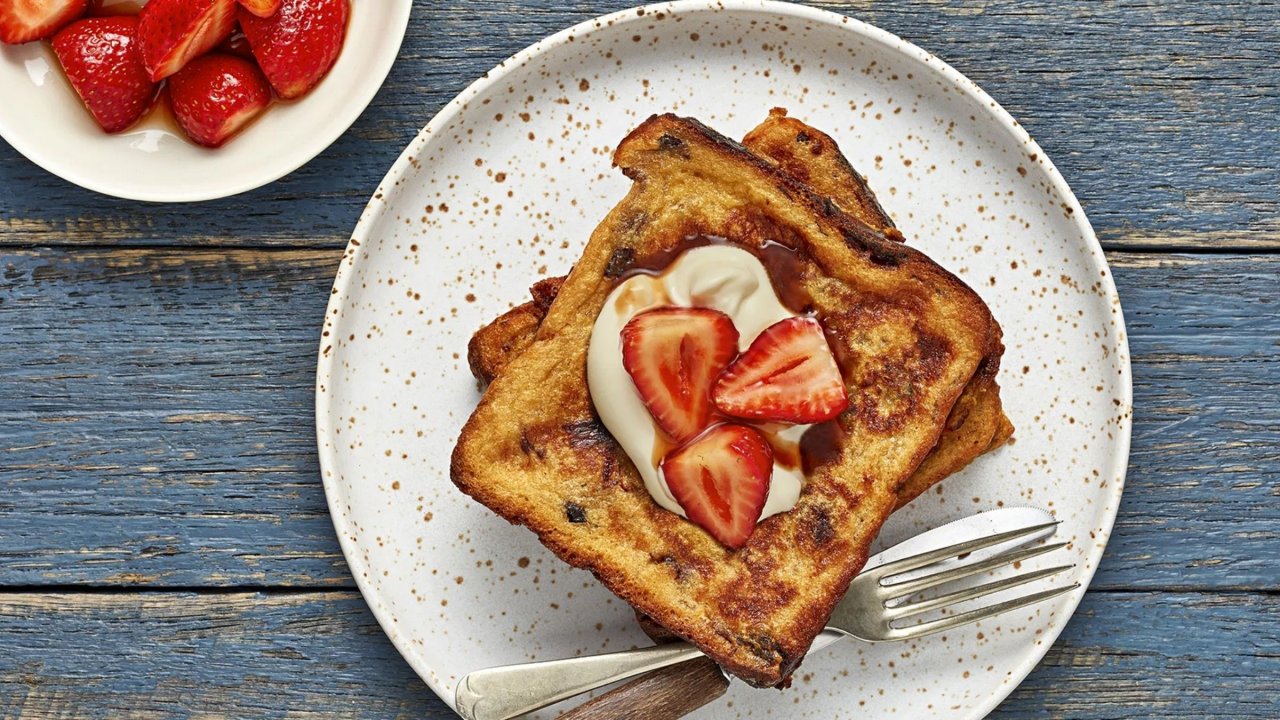 Here's your next Sunday morning breakfast: French Fruit Toast. We've taken French Toast to a new level by using fruit toast as a base and topping with macerated strawberries using Muscovado Sugar. Whip up a batch of French Fruit Toast for Mother's Day, Father's Day or really any day.
Ingredients
250g strawberries, washed, hulled and halved
1 tbs orange juice
1 tsp CSR Muscovado Sugar
3 extra large eggs
200ml thickened cream
1 tbs CSR Muscovado Sugar
20g butter
2 tsp olive oil
8 slices fruit toast, thickly cut
Yoghurt, for serving
Method
Place strawberries, orange juice and sugar in a bowl and toss well. Cover and refrigerate until required.
For the toast, whisk together the eggs, cream and sugar.
Heat the butter and oil over a medium heat in a large frying pan.
Dip bread into egg mixture allowing a couple of minutes for it to absorb. Turn bread over to soak both sides well. Drain excess liquid and place into frying pan. Cook each side for approximately 3-4 mins or until golden. Remove to a plate and keep warm whilst continuing until all bread is cooked.
For serving, place 2 slices of toast onto serving plate, top with a dollop of yoghurt and the strawberries.