Flourless Orange Cake
Prep: 40 mins
Cook: 60 mins
Servings: 10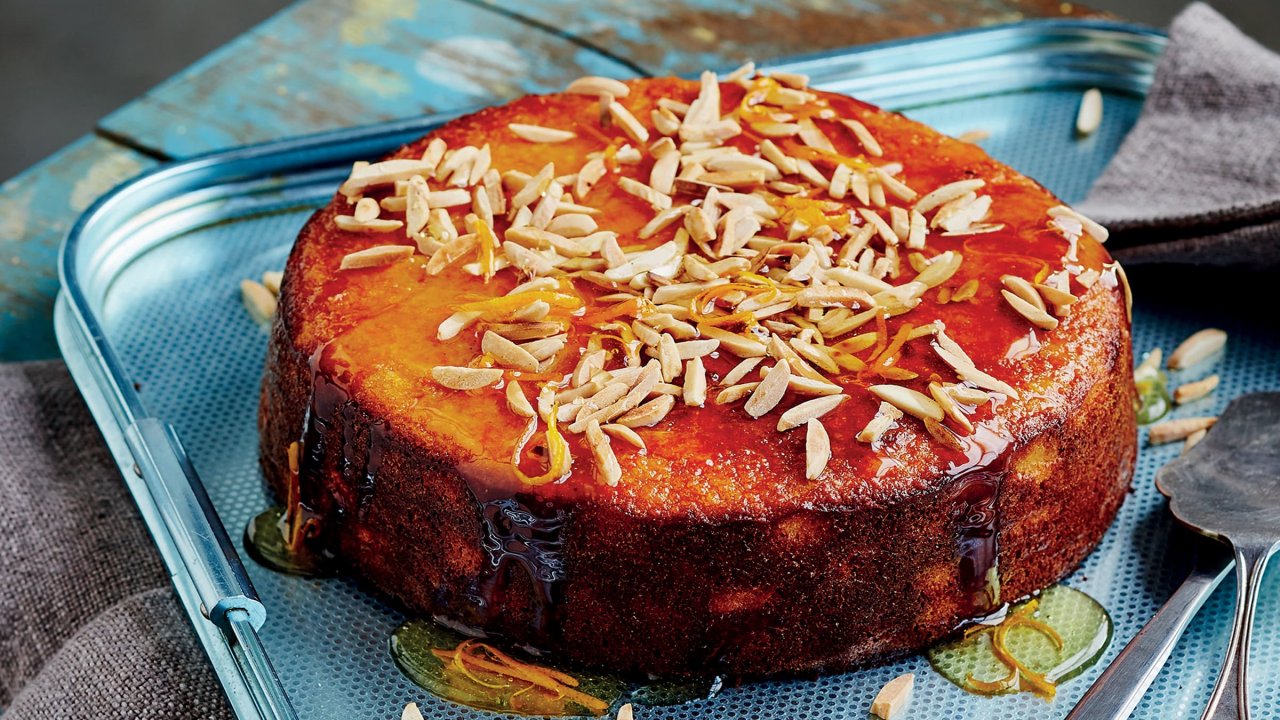 Dripping in orange syrup, this Flourless Orange Cake is a bit hit. Bake it for afternoon tea or as a special birthday cake for a Coeliac friend. Whatever occasion, Flourless Orange Cake is always a good idea.  Recipe contributed by Katherine W., Brooklyn VIC for Made for Memories.
Ingredients
Cake:
15g butter
2 oranges
4 eggs
1 cup CSR Raw Caster Sugar
300g almond meal
1 tsp baking powder
Slivered toasted almonds, to serve
Orange Syrup:
Zest and juice of one orange
⅔ cup CSR Caster Sugar
Method
Preheat oven to 160°C (140°C fan-forced). Brush a 22cm round spring form cake tin with the melted butter. Line the base of the tin with baking paper.
Place the 2 oranges in a saucepan and cover with water. Bring to boil and cook for 15 minutes. Drain. Return the oranges to the pan and, again, cover with cold water and bring to boil and cook for a further 15 minutes. Drain and rinse under cold water. Coarsely chop the whole oranges and remove and discard any seeds. Then place the chopped oranges into a food processor and process until smooth, including orange peel.
Using an electric mixer, beat the eggs and raw caster sugar until thick and pale. Fold in the processed oranges, then add the almond meal and baking powder by gently folding into the mixture. Pour into prepared baking tin.
Bake for 1 hour or until a skewer inserted into the centre comes out cleanly. Set aside for 15 minutes to partially cool in the tin.
To make the orange syrup, place the zest, juice and caster sugar in a small saucepan. Bring to a simmer over low heat and cook for 2-3 minutes or until sugar dissolves and syrup has thickened.
Turn the partially cooled cake out onto a serving plate. Using a skewer, gently poke holes in the top of the cake. Spoon the syrup over the cake so that the syrup soaks into the holes. Serve with a scatter of the toasted almonds.