Easy Lemonade Scones
Prep: 10 mins
Cook: 15 mins
Servings: 16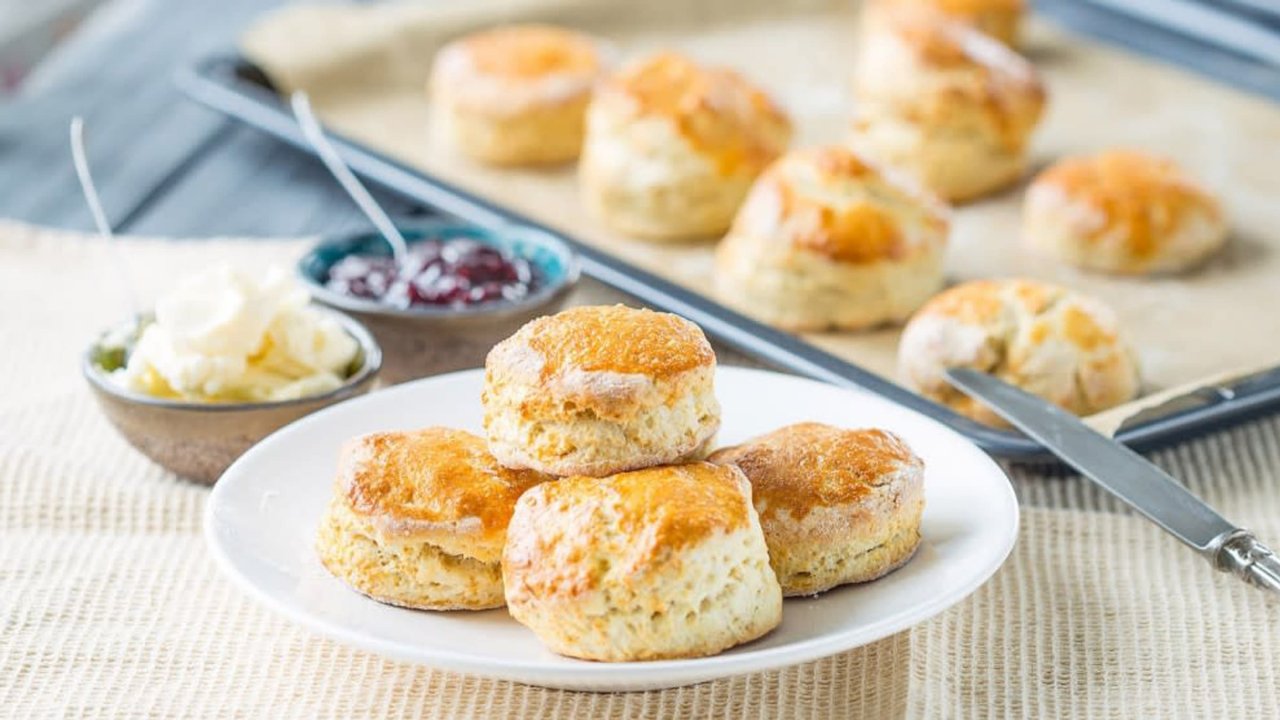 Just add jam, cream and a cup of tea to complete these easy Lemonade Scones at any time of the day!
Method
Preheat oven to 220°C (200°C fan-forced). Grease and flour a square tin with high walls.
Add dry ingredients into a bowl and make a well in the center. Pour cream and lemonade into the well and mix with a metal spoon until combined and the mixture resembles a dough.
Turn dough out onto a lightly-floured surface and press the dough into a 3cm-thick sheet. Cut each scone out using a Scone cutter, a small round cookie cutter our roll them into balls by hand. Re-roll the off-cuts if necessary.
Place rounds, side by side, in prepared pan to ensure even rising. Bake for 15-20 mins or until golden. Allow to cool on a wire rack.
Using an electric mixer, beat extra cream and icing sugar until soft peaks form. Serve scones with cream and jam.