Donna Hay Baked Chocolate Tofu Cheesecake
Prep: -
Cook: -
Servings: 12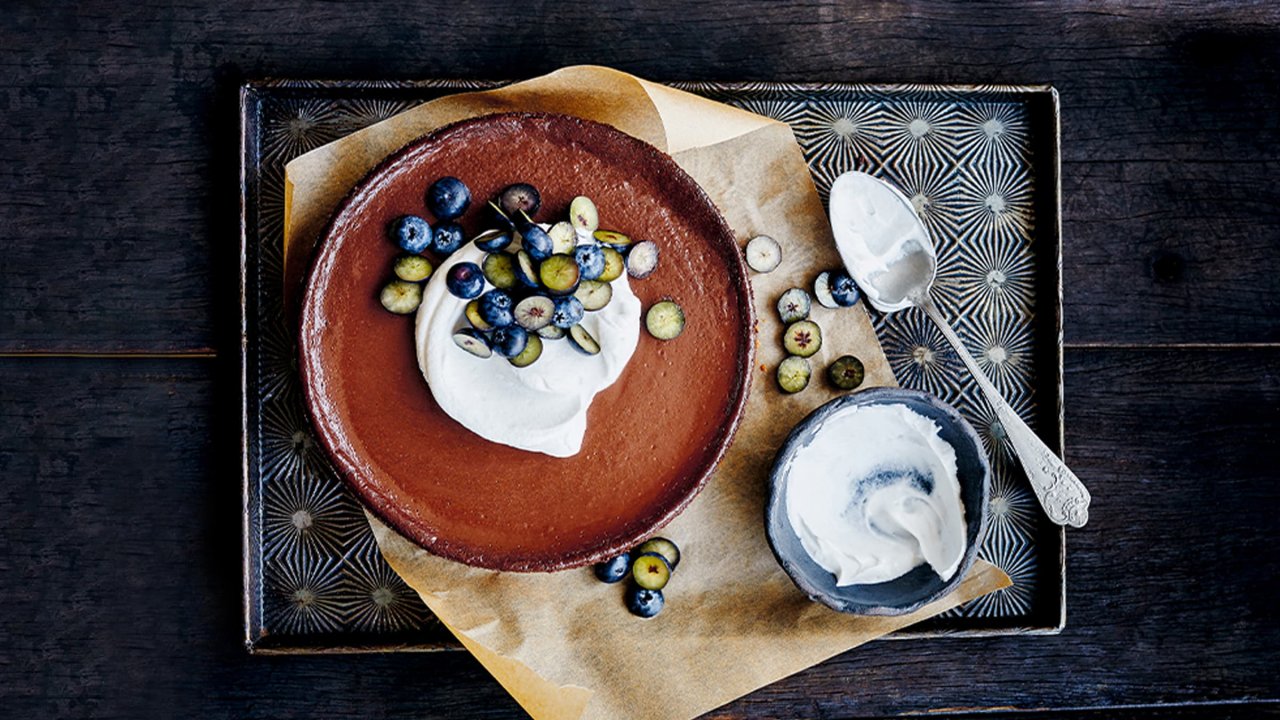 Don't let the tofu scare you. This cheesecake has a chocolatey rich mousse-like texture that is absolutely amazing. The perfect recipe to have up your sleeve for any vegan or dairy-free friend.
This Baked Chocolate Tofu Cheesecake recipe is from Australian food stylist, author and magazine editor – Donna Hay.
Ingredients
Base:
⅔ cup (50g) desiccated coconut
⅔ cup (160g) cashew butter
¼ cup (60ml) pure maple syrup
Filling:
500g silken tofu, at room temperature
⅔ cup (160g) CSR Brown Sugar, firmly packed
200g dark (70% cocoa) chocolate, melted and cooled slightly
2 tbsp cocoa powder
1½ tbsp White Wings Cornflour
To Serve:
Blueberries, halved
Whipped coconut cream (optional)
Method
Preheat oven to 160°C (325°F). Line a 22cm (8½ inch) round springform cake tin with non-stick baking paper.
To make the base, combine the coconut, cashew butter and maple. Press into the prepared tin and bake for 10 minutes or until lightly golden brown.
To make the filling, place the tofu, brown sugar, chocolate, cocoa and cornflour into the bowl of a food processor and process until smooth. Pour over the base and bake for 30 minutes or until just set.
Set aside for 30 minutes, then chill for 2 hours or until cold. Serve in wedges with blueberries and whipped coconut cream.