Date Walnut Loaf
Prep: 20 mins
Cook: 30 mins
Servings: 8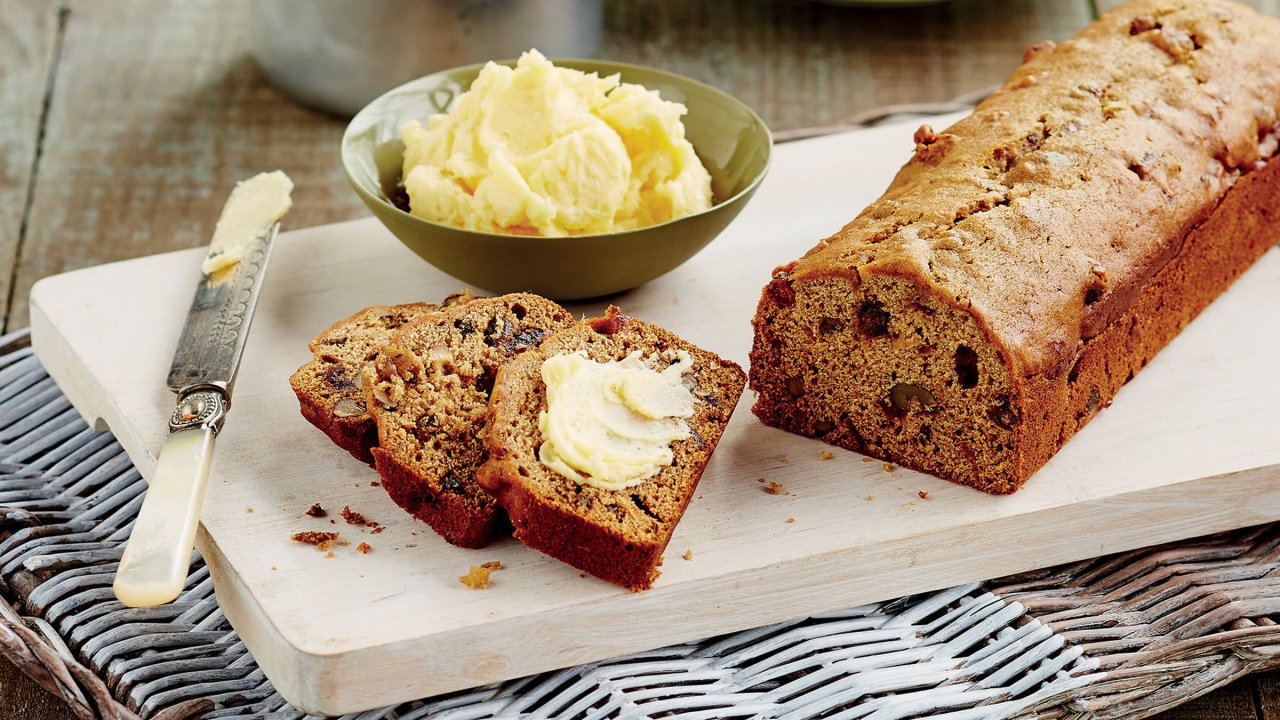 Home-made breads like this Date Walnut Loaf are always better than the store-bought alternatives.
A family recipe that was passed down, this Date Walnut Loaf is best served hot with a generous smother of the honey butter.
Ingredients
Loaf:
1 cup dates, chopped
½ cup walnuts, roughly chopped
½ cup sultanas
1 tsp bi-carb soda
15g butter, melted
1 cup CSR Dark Brown Sugar
250ml boiling water
2 cups White Wings plain flour, sifted
½ tsp salt
1 egg, lightly beaten
Honey Butter:
150g butter, room temperature
2 tbsp honey
Method
Heat oven to 160°C fan-forced. Grease two small loaf tins 25cm x 8cm x 4cm
In a large heat proof bowl, combine dates, walnuts, sultanas, bicarb soda, butter and sugar. Add boiling water and mix well.
Add flour, salt and egg. Gently mix until just combined.
Pour batter into prepared tins and bake for 20-30 mins or until golden. Cool slightly then remove from the tin.
Meanwhile, make the butter by mixing butter and honey in s small dish using a wooden spoon.
Serve loaf warm with honey butter.