Cookies and Cream Layer Cake
Prep: 40 mins
Cook: 60 mins
Servings: 10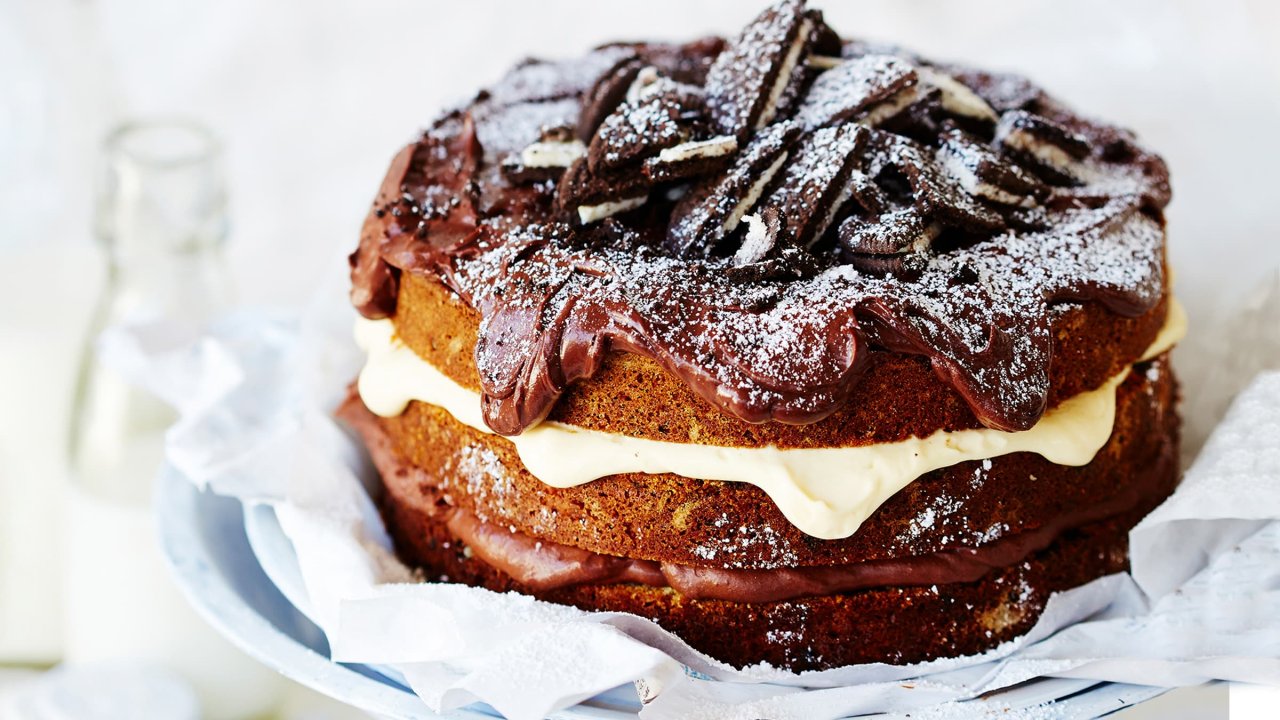 Cookies and Cream is one of the greatest flavour combinations. This Cookies and Cream Layer Cake recipe brings these flavours together in a show stopping cake that's perfect for sharing.
Ingredients
Cake:
Filling:
180g dark chocolate, chopped coarsely
250g mascarpone
500g ready-made thick vanilla custard
2 tsp CSR Soft Icing Mixture
½ tsp vanilla extract
Topping:
5 cream filled chocolate biscuits, chopped
Method
Preheat oven to 180°C/350°F. Grease a deep 20cm (8-inch) round cake pan; line base and sides with three layers of baking paper, extending the papers 2cm above the top of the pan.
Beat butter, paste and sugar in a medium bowl with an electric mixer until pale and fluffy. Beat in eggs, one at a time. Stir in sifted flours and milk, in two batches. Stir in chopped biscuits. Spread mixture into pan; smooth the surface.
Bake cake for 1 hour or until a skewer inserted into the centre comes out clean. Leave cake in pan for 5 minutes before turning, top-side up, onto a wire rack to cool.
While cake is baking, make the chocolate filling. Microwave chocolate in a small microwave-safe bowl on MEDIUM (50%) for 2 minutes, stirring halfway through, until melted.
Whisk a quarter of the mascarpone with half the custard in a medium bowl until smooth; stir in melted chocolate. Refrigerate for 10 minutes or just until mixture has thickened to a spreadable consistency.
For vanilla filling, place remaining mascarpone and custard in a medium bowl with icing sugar and extract; whisk until mixture is the consistency of soft whipped cream.
Split cake into three layers. Place the bottom cake layer on a cake stand or plate; spread with half the chocolate filling. Top with middle cake layer; spread with vanilla filling. Finish with top cake layer and remaining chocolate filling. Decorate with extra chopped cream filled chocolate biscuits.
Tip:
The unfilled cake can be made a day ahead; store in an airtight container at room temperature.