Coconut Rough Chocolate Slices
Prep: 15 mins
Cook: 10 mins
Servings: -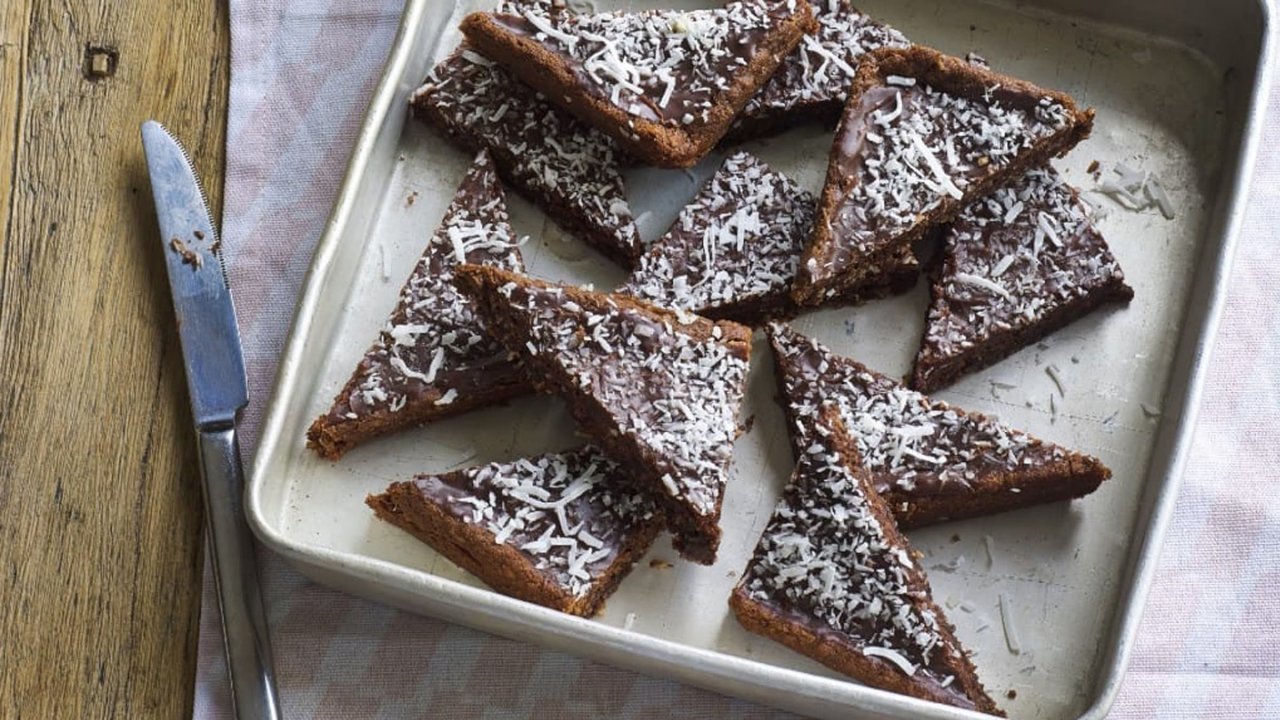 A delightful balance of chocolate and coconut, our Coconut Rough recipe is great for afternoon tea and made in under 25 minutes.
Ingredients
Topping:
25g butter
1/2 tin condensed milk
1 cup CSR Pure Icing Sugar
1 cup coconut
2 tsp cocoa
1/2 tsp vanilla essence
Method
Preheat oven at 180
Cream butter and CSR White Sugar, add dry ingredients (can be quite crumbly)
Press into a tin, bake 180°C for 10 mins
Melt butter and condensed milk together.
Add CSR Pure Icing Sugar, coconut, cocoa and vanilla essence and mix well
Spread over base while hot.
Set in fridge.