Coconut Butterscotch Popcorn
Prep: 2 Minutes
Cook: 8 Minutes
Servings: 6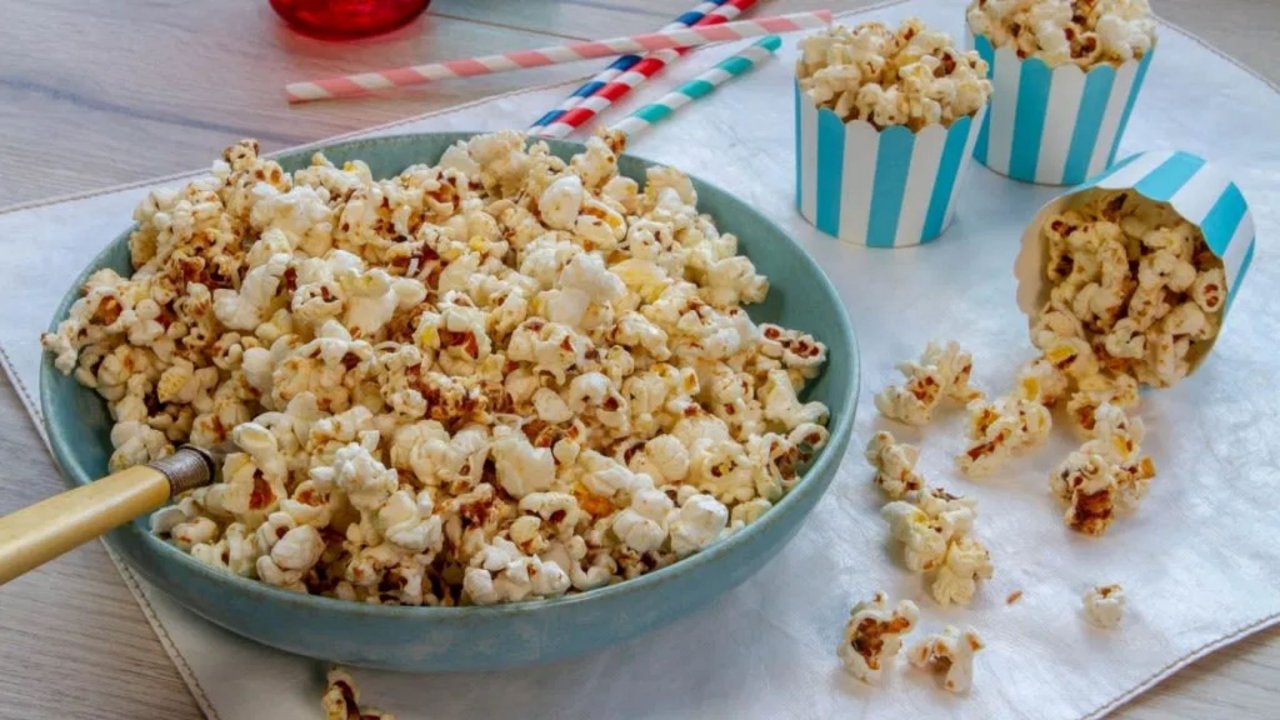 Homemade popcorn is unbelievably simple to make and only takes a few short minutes in the microwave.  Made from all natural ingredients this coconut butterscotch popcorn is perfect for school lunchboxes, afternoon treats and family movie nights.
Tasting notes: CSR Coconut Sugar  adds a soft, natural butterscotch flavour to this speedy popcorn recipe.
Ingredients
½ cup popping corn
2 tbs coconut or sunflower oil
2 tbs CSR Coconut Sugar
25g butter, melted
small pinch salt
3 tbs shredded coconut, lightly toasted (optional)
Method
Place oil in a large microwave-proof dish with a firm fitting lid and place in the microwave on full power for 2 mins.
Remove from the microwave. Test by dropping one piece of popping corn into the hot oil. If the corn sizzles slightly, add the rest of the corn, stirring to coat lightly. Place the lid on the dish and return to the microwave. Cook at full power for 3-4 mins or until the popcorn stops popping.
Remove from the microwave. Pour in the melted butter, salt, CSR Coconut Sugar and toasted shredded coconut, tossing thoroughly. Then serve while still warm.