Churro Cookies
Prep: -
Cook: 12 mins
Servings: 6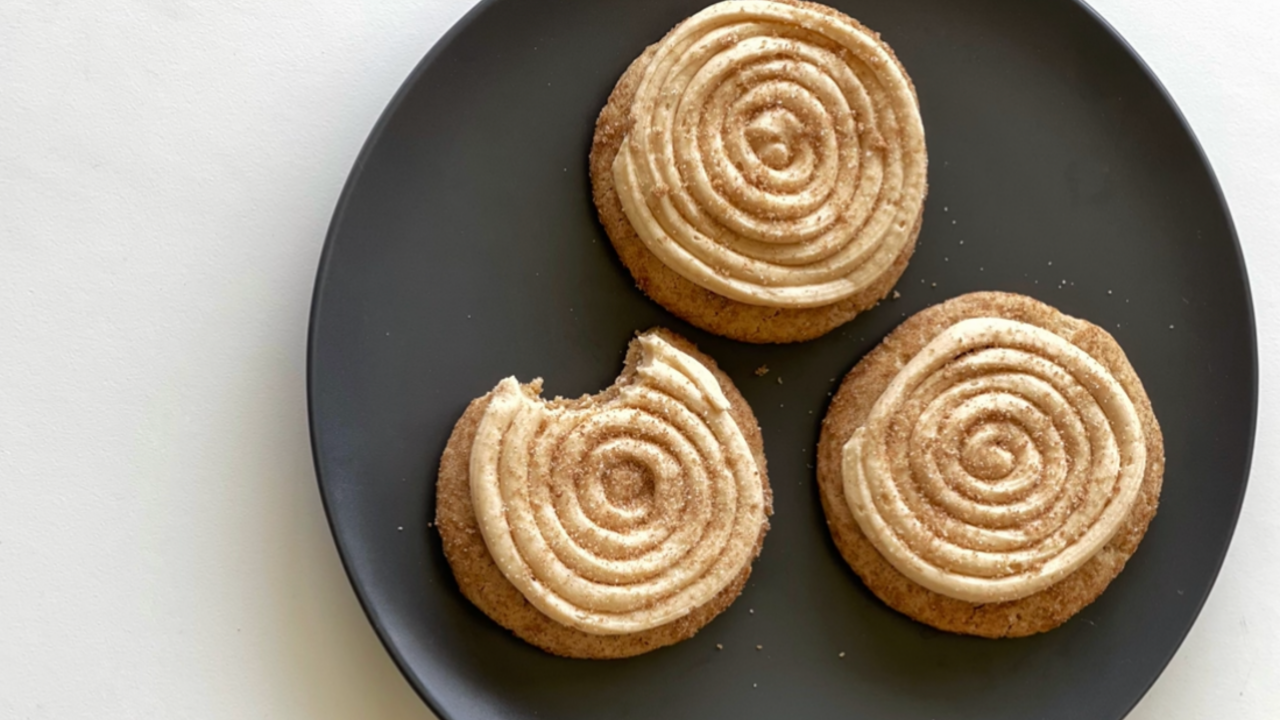 Ingredients
Cookie dough:
⁃1/2 cup butter, softened
⁃1/2 cup CSR Brown Sugar
⁃1/4 cup CSR White Sugar
⁃1 egg
⁃splash of vanilla essence
⁃1 1/2 cup White Wings Plain Flour
⁃1 tbsp White Wings Cornflour
⁃1/2 tsp baking powder
⁃1/4 tsp baking soda
⁃1/2 tsp cinnamon
⁃pinch of salt
Cinnamon sugar:
⁃2 tbsp CSR White Sugar
⁃2 tbsp CSR Brown Sugar
⁃1/2 tsp cinnamon
Icing:
⁃CSR All Natural Buttercream Icing Mix Vanilla
⁃3 tbsp water (or milk)
⁃1/2 tsp cinnamon
Method
Cream together butter, brown sugar, and sugar.
Add egg and vanilla.
Sift in dry ingredients (flour, cornflour, baking powder, baking soda, cinnamon, salt).
Chill dough in fridge and preheat oven to 175 degrees Celsius.
Roll dough into balls and roll in cinnamon sugar, then flatten slightly onto baking sheet.
Bake for 12 minutes—they're a soft cookie so they should be slightly soft coming out of the oven (they'll firm up as they cool). Let cool completely.
Make buttercream icing according to package instructions, then pipe swirls onto cooled cookies and top with leftover cinnamon sugar.
Enjoy!