Christmas Tree Chocolate Raisin Brownies
Prep: 15 mins
Cook: 20 mins
Servings: 10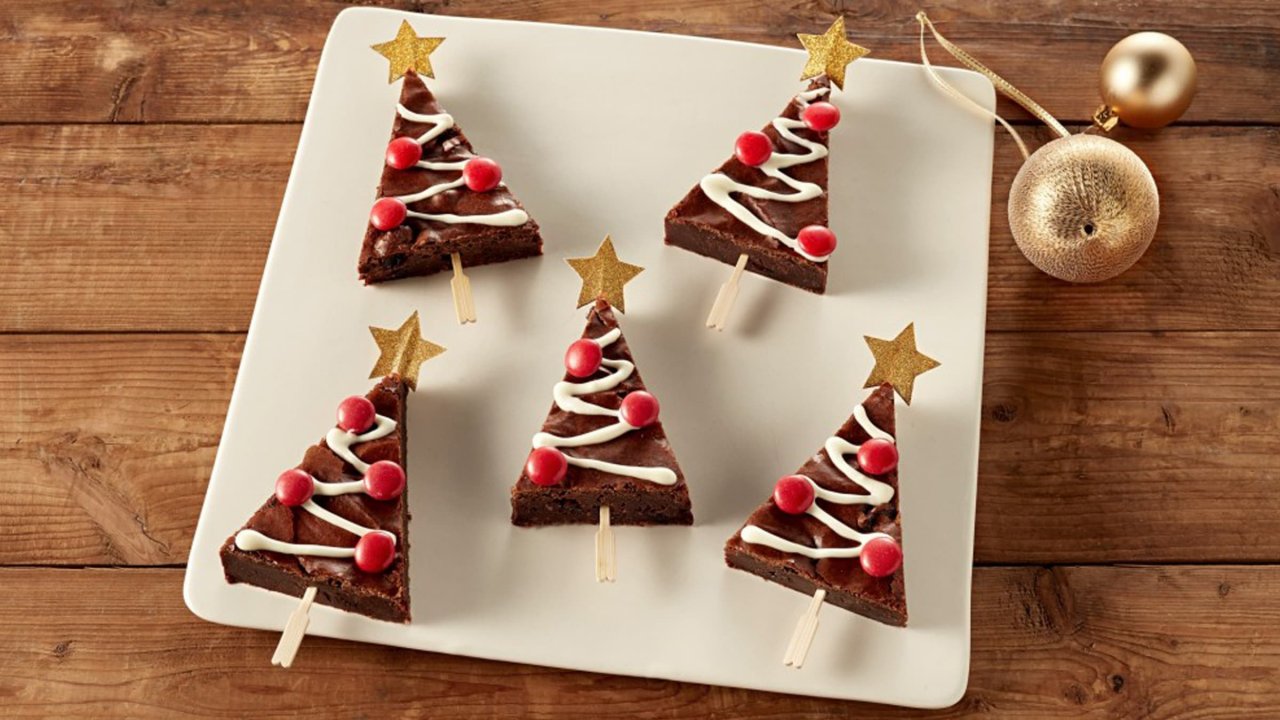 A festive recipe shared by our baking partners at Sunbeam, this Christmas Tree Chocolate Brownies recipe is sure to put a smile on the kids' faces this Christmas. Bring the kids into the kitchen to help with decorating their own Christmas Tree Chocolate Brownies.
Ingredients
Brownies:
200g Sunbeam Australian Raisins
100g dark chocolate
200g milk chocolate
250g salted butter
400g CSR Brown Sugar
2 eggs, room temperature
1 cup White Wings plain flour
½ cup cocoa powder, sifted
Decorations:
¼ cup CSR Pure Icing Sugar
2 tbsp milk
Red M&Ms
Bamboo party forks
Toothpick stars
Method
Pre-heat oven to 180ᵒC. Line a baking tray with baking paper.
Place the chocolate, butter and sugar in a pan and gently melt over low heat, stirring occasionally with a wooden spoon. Remove from heat.
Stir the eggs, one by one, into the melted chocolate mixture. Add flour and cocoa, and stir through. Stir raisins through mixture.
Spread out evenly in baking tray and bake for 30 mins. Allow to cool before slicing into triangles.
Sift pure icing sugar in a small bowl. Gradually add milk to form a thick paste. Pour into a piping bag with a thin nozzle and pipe over each brownie in a zigzag.
Along the icing line, decorate with M&Ms to make "lights". Stick bamboo party forks in the triangle base and top with stars.