Christmas Glazed Ham
Prep: 30 Minutes
Cook: 120 Minutes
Servings: 12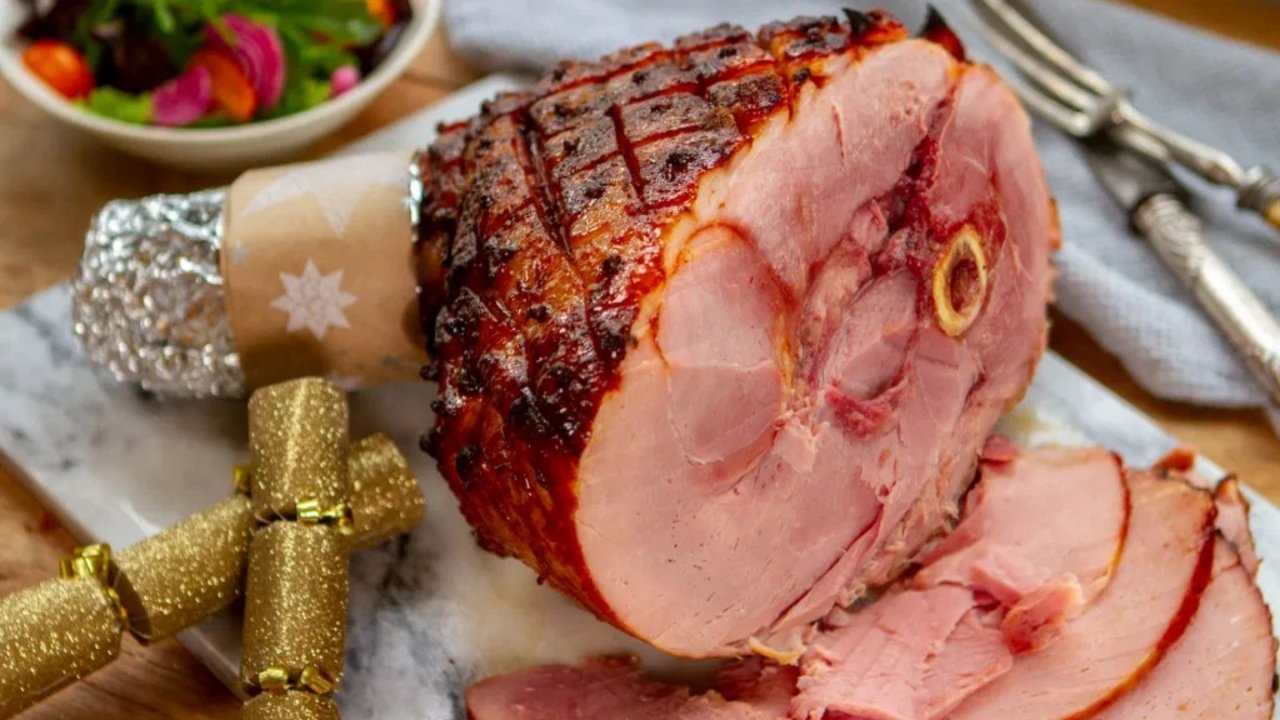 The smell of roasted sweet spices wafting through the house as this Christmas glazed ham cooks, creates the most wonderful festive atmosphere and it tastes pretty good too!
Tip: It's easier to skin the ham, if you use a sharp knife to cut the skin from the fat on the meaty end of the leg, then peel the skin back towards the knuckle.
Ingredients
5-6kg cooked ham leg on the bone skin on
¼ cup whole cloves
1 cup CSR Dark Brown Sugar
1 cup honey
3 tbs ground cinnamon
4 cups of water
Method
Preheat oven to 170 °C
Carefully skin the ham leaving the fat attached to the meat. Score the fat into diamonds about 4 cm across. Stud the centre of each diamond with a whole clove.
Place ham in a large roasting pan. Sprinkle with half the cinnamon, half the dark brown sugar and drizzle the honey.
Cover the knuckle/shank with foil or baking paper to prevent it from burning. Pour water into the bottom of the roasting pan. Cover in a layer of baking paper and a layer of foil and bake for 1 hour.
Remove the paper and foil. Baste the ham with the pan juices. Sprinkle remaining cinnamon and dark brown sugar over the ham.
Return to the oven and bake, basting every 15-20 mins for 1 more hour or until dark golden and fragrant. Add more water to the pan to stop the ham drying out, if required.
Remove the ham from the oven and allow to rest covered in foil for up to 30 mins before serving. This ham can be served hot or cold.