Chocolate Peanut Butter Slice
Prep: 20 mins
Cook: 240 mins
Servings: 12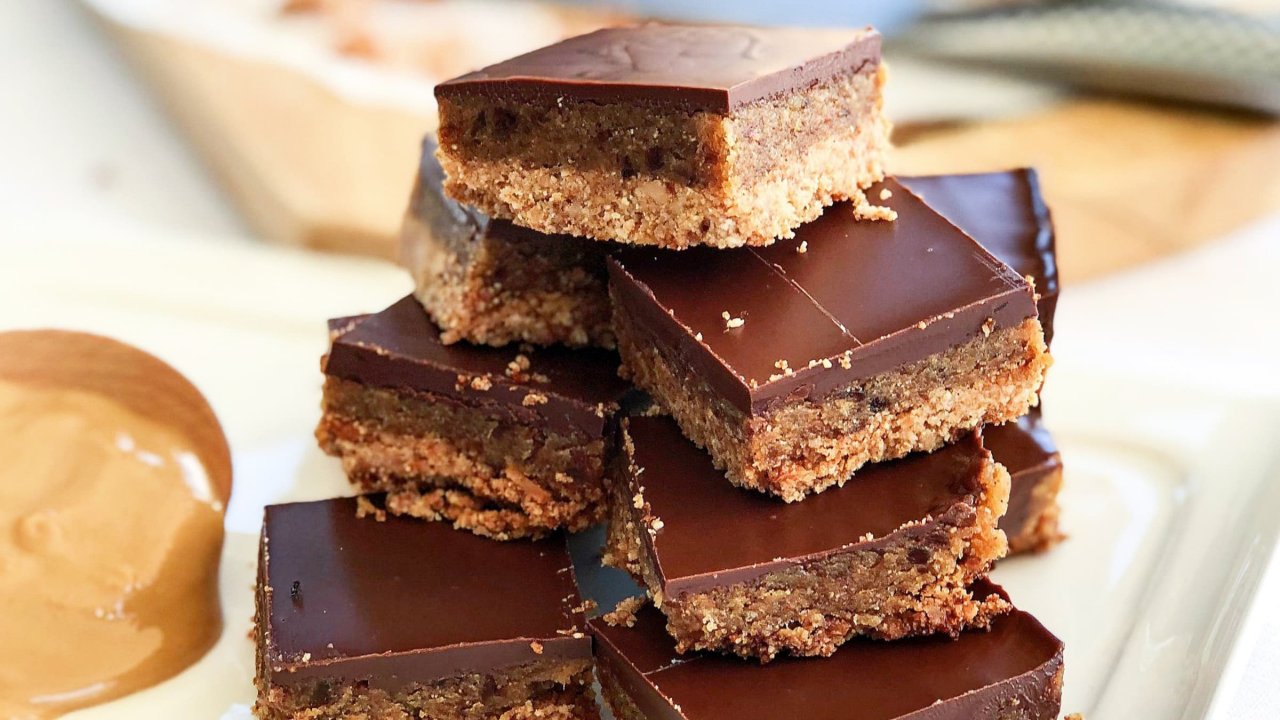 A favourite recipe by a #FavouriteChef of ours. This Chocolate Peanut Butter Slice by Balance By Monica is an absolute knock out!
Ingredients
Base:
1 cup almond meal
1/2 cup desiccated coconut
1/4 cup CSR Coconut Sugar
1/2 cup coconut oil, melted
Peanut Butter Filling:
1 cup of fresh, pitted dates (approx 12)
½ cup smooth peanut butter
1 tbs vanilla bean paste
2 tbsp CSR Coconut Sugar
½ tsp sea salt
Chocolate Topping:
200g dark chocolate
1 tbs coconut oil
Method
Pre-heat oven to 180°C and line a 28x18cm rectangular baking pan with baking paper. Set aside.
Place all of the ingredients for the base into a large mixing bowl and use a wooden spoon to combine all of the ingredients until they form a dough.
Press dough into prepared baking pan and bake for 13-15 mins or until golden. Set aside to cool.
In a food processor, combine all of the ingredients for the filling. Process for 1-2 mins or until smooth.
When base has cooled down, spread the peanut butter filling over and refrigerate to set
To make the topping, roughly chop the chocolate and place into a glass bowl with coconut oil. Microwave at 10 sec intervals, stirring with a spatula in-between until smooth and completely melted.
Remove slice from the fridge and pour chocolate mixture evenly over. Return slice to the fridge for 3-4 hours or overnight to set. Freeze for half an hour before slicing.