Chocolate Gingerbread Men
Prep: 30 mins
Cook: 15 mins
Servings: 30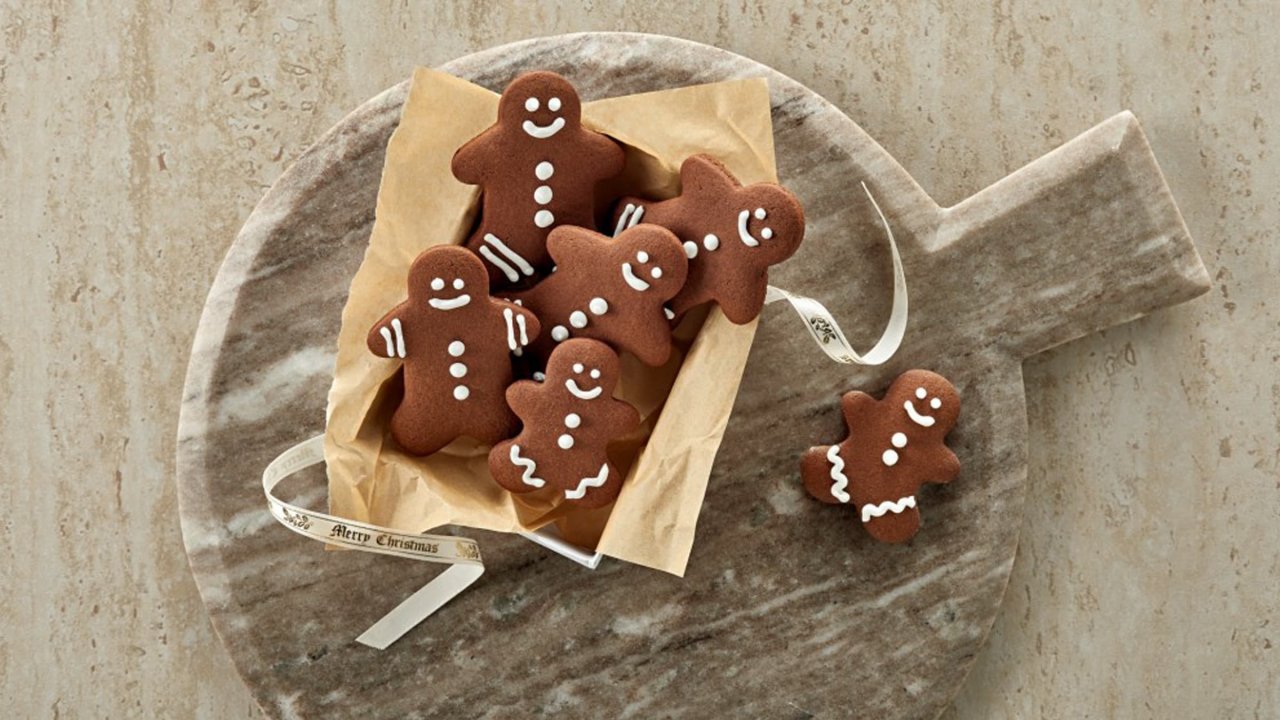 Choc Gingerbread Men make a great present or treat for someone special. Get your junior chefs to help with rolling out the dough and decorating the Chocolate gingerbread Men with smiling face.
Ingredients
125g butter, softened
½ cup CSR Dark Brown Sugar
½ cup CSR Golden Syrup
1 egg
2¾ cups White Wings plain flour
¼ cup cocoa
1 tsp bi-carb soda
3 tsp ground ginger
Icing:
1½ cups CSR Pure Icing Sugar, sifted
1 egg white
1 tsp lemon juice
Method
Pre-heat oven to 160°C fan-forced. Prepare baking trays with baking paper.
Place butter, sugar and golden syrup into the bowl of an electric mixer. Beat well until creamy. Add egg and mix until well combined. Fold in flour, cocoa, bi-carb and ginger. Mixing well. Form dough into a flattened disc, cover with plastic wrap and refrigerate for 30 mins.
Roll dough out on a lightly floured surface and roll to 5mm thickness. Using preferred cutters, cut shapes and place onto oven trays. Bake for 12-15 mins until firm and cooked through. Allow to cool on tray for 5 mins before removing to a cooling rack to cool completely.
For the icing, whisk all ingredients together and sit for several mins to thicken slightly. Transfer to a piping bag with a fine nozzle and decorate biscuits.