Chocolate Biscotti
Prep: 10 mins
Cook: 30 mins
Servings: 30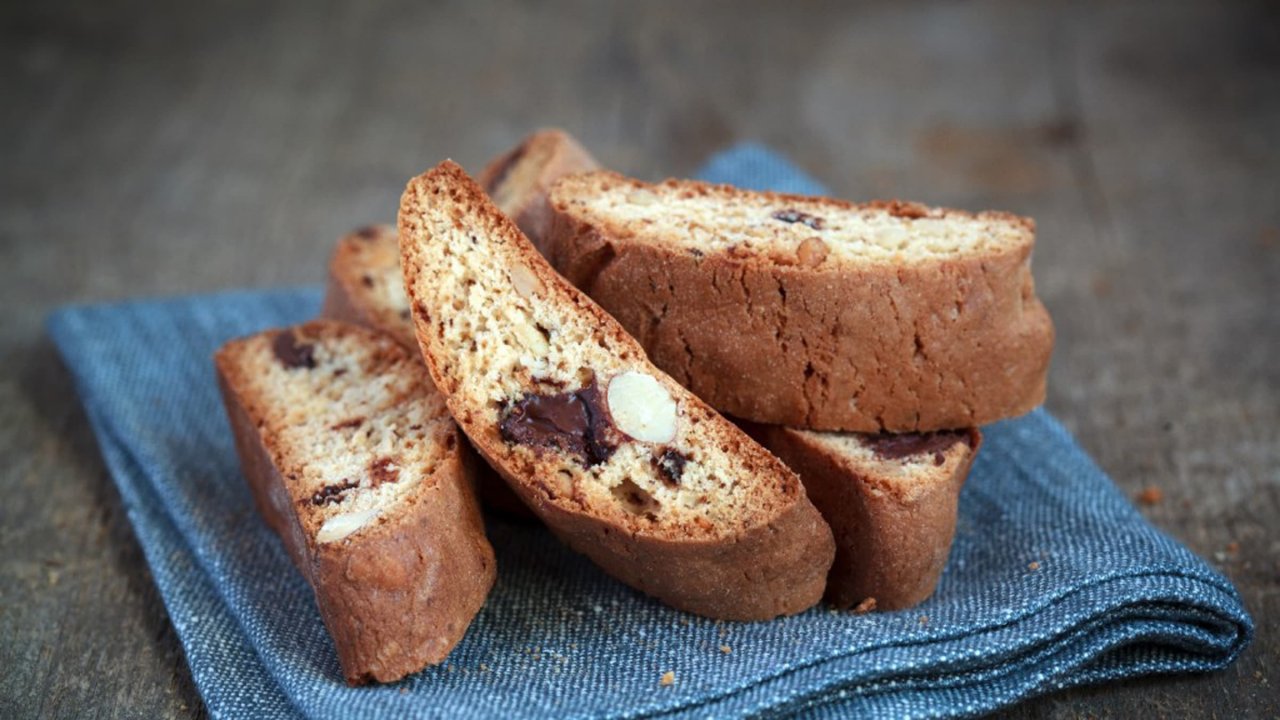 This chocolate biscotti recipe is perfect with a cup of espresso. For a richer flavor try CSR Raw Sugar.
Ingredients
100g butter
2½ cups flour
1 tsp baking powder
1 cup (250g) CSR White Sugar
1 cup (150g) blanched almonds or nuts of your choice, coarsely chopped
150g chocolate, chopped
3 eggs, lightly beaten
Method
Preheat the oven to 180C. Line a baking tray with baking paper.
In a food processor, mix butter, flour, baking powder and sugar. Add the nuts and chocolate and eggs mixing until it just forms a workable dough. Form into one or two long sausage shapes. Bake for 25-30 mins.
Remove from the oven and turn it off. Cool for 10 mins. Using a serrated knife, slice on an angle into individual wafers, about 5mm thick.
Lay the slices flat on a baking sheet and return to the oven to dry for approximately 5-10 mins.
Cool and store in an airtight container.