Chilli Pork Spareribs
Prep: -
Cook: -
Servings: -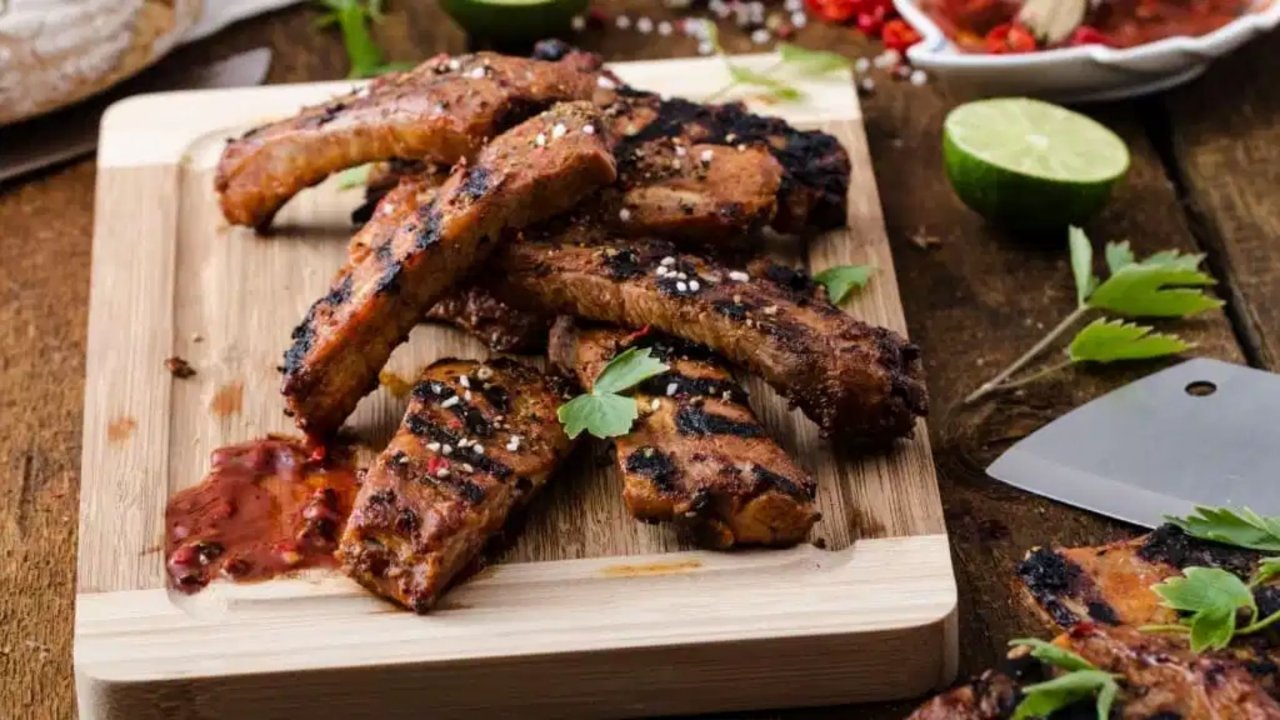 These delicious chilli pork spareribs use a tablespoon of brown sugar to balance the sweet and sour flavours.
Ingredients
1kg pork spareribs
2 cloves garlic
4cm piece green ginger, grated
1/4 cup oil
2 tbs chilli sauce or 3 or 4 red chillies, chopped finely
1/2 cup tomato sauce
1 tbsp CSR Brown Sugar
2 tbsp sherry
2 tbsp soy sauce
1/2 cup water
Method
Preheat oven at 255°C.
Put pork spareribs (skin side up) in a baking dish and bake in the oven about 20 mins until skin has gone crackly and they have lost a lot of their fat. In the meantime put all the other ingredients in a saucepan and mix thoroughly to form a sauce.
Drain the fat off the spareribs then pour on the sauce. Reduce heat to 180°C and cook for 45 to 60 mins or until tender, turning once.