Chicken Satay Skewers
Prep: 10 mins
Cook: 20 mins
Servings: 10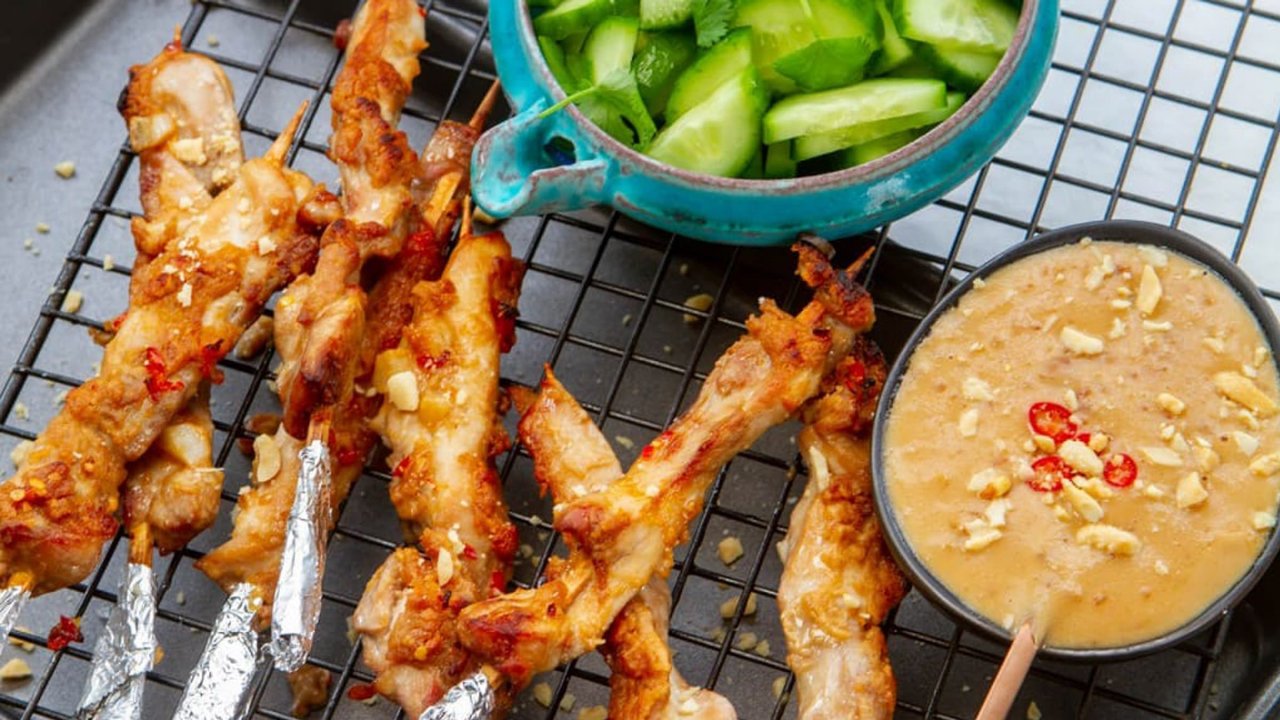 Whip up these easy chicken satay skewers for your next barbecue. The touch of coconut sugar balances sweet and savoury like in all good Asian cooking does so well.
CSR Coconut Sugar is made from the nectar of coconut flowers and has a soft caramel flavour that is perfect for all Asian recipes.
Ingredients
500g chicken thigh fillets, cut in 2 cm wide strips
2 tsp peanut oil
2 medium garlic cloves, crushed
2 tbsp soy sauce
Sauce:
1 tbsp peanut oil
4 medium garlic cloves, finely chopped
1 small red bullet chilli, deseeded, finely chopped
¾ cup crunchy peanut butter
½ cup light coconut milk
½ cup water
1 tsp salt or 2 tbsp fish sauce
2 tbsp CSR Coconut Sugar
2 tbsp lime or lemon juice
Sliced cucumber and coriander leaves, to serve
Method
Place the chicken in a bowl with the garlic, soy and peanut oil. Stir, cover and chill until ready to cook. Soak wooden skewers in water.
Fry garlic and chilli on a low heat, until soft. Add coconut milk, water, peanut butter and coconut sugar. Mix well.
Add salt or fish sauce to taste. Continue stirring on a low heat for 5 mins or until oil floats to the surface.
Add lemon or lime juice and cook for a further 2-3 mins, stirring continuously.
Preheat an overhead grill or barbeque to medium hot.
Thread the marinated chicken onto the soaked wooden skewers.
Grill the chicken turning until golden brown and cooked through. Brush the skewered chicken lightly on both sides with a little of the satay sauce, and grill for another minute.
Serve hot with the remaining sauce, sliced cucumber and coriander leaves.