Chicken Laksa
Prep: 15 mins
Cook: 10 mins
Servings: 4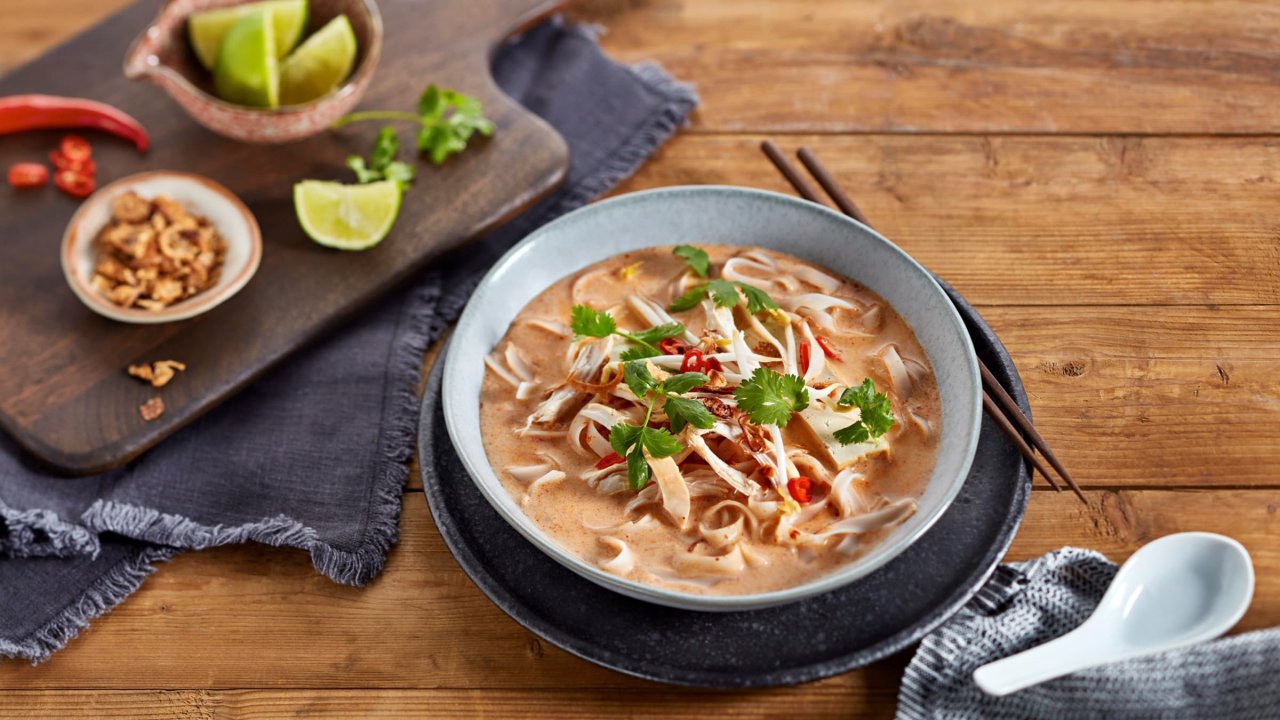 If you're looking for a dinner with plenty of flavour and punch, try our Chicken Laksa.
Balancing sugar and spice is really important in Asian cooking. We add two teaspoons of Brown Sugar to turn the average Chicken Laksa into a dinner masterpiece.
Ingredients
200g wide rice noodles
2 tsp vegetable oil
⅓ cup laksa paste
1½ cups water or chicken stock
400ml can coconut milk
2 tsp CSR Brown Sugar
2 tsp fish sauce
100g fried tofu, sliced
½ bbq chicken, meat shredded
To Serve:
Beanshoots
Fried Shallots
Coriander
Chilli
Lime wedges
Method
Add noodles to a saucepan of boiling water and cook for 3-4 mins until just tender. Drain and rinse.
Heat oil in a saucepan. Add laksa paste and cook stirring for 1 min until fragrant. Add stock, coconut milk, sugar and fish sauce. Bring to a gentle boil.
Divide noodles between serving bowls, top with slices of tofu and shredded chicken. Ladle the liquid over the noodles. Finish with beanshoots, shallots, coriander and chilli. Accompany with lime wedges.