Butterball Tea Cakes
Prep: 15 mins
Cook: 30 mins
Servings: 12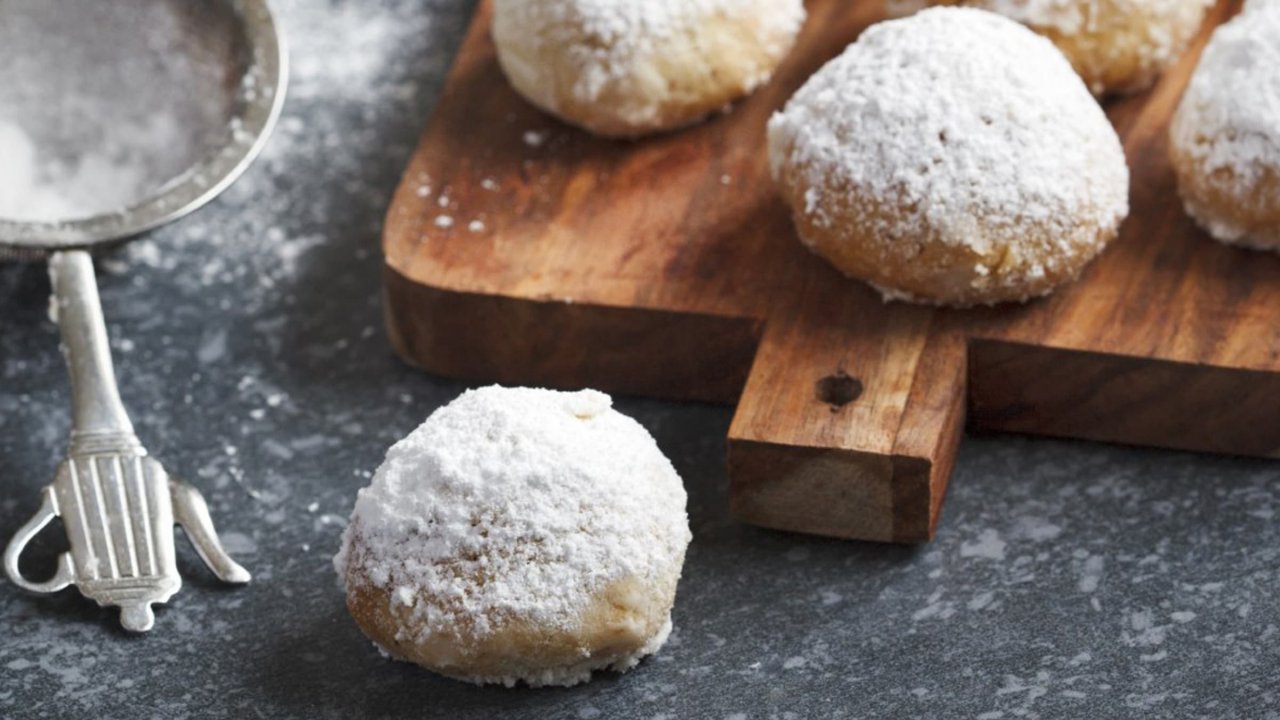 More of a biscuit than a cake, these Butterball Tea Cakes will melt in your mouth.
Coated in powdery soft icing mixture, these bite sized treats are made in under 30 minutes.
Enjoy with a warm cup of tea.
Ingredients
225g unsalted butter, room temperature
½ cup CSR Soft Icing Mixture,plus 1½ cups more for rolling cookies
1 tsp vanilla extract
2 cups White Wings plain flour
½ tsp salt
1 cup almond meal
½ tbsp orange zest
Method
Preheat the oven to 200°C/180°C FF. Line a large tray with baking paper.
Cream together butter, CSR Soft Icing Mixture and vanilla extract, until smooth.
Gradually mix in 2 cups flour and salt. Once combined, add almond meal and the orange zest and mix until combined.
Shape dough into a small balls and place them on your tray 2.5cm apart. Bake for 12 mins, or until bottoms are golden and edges are barely golden. Remove from the baking paper and cool 5 min.
Fill a bowl with powdered sugar and roll the cookies in it while they are still warm (not hot). Transfer cookies to wire rack to cool completely.
Once cookies are at room temp, roll in powdered sugar again or dust the tops with a mini sieve.
Tip: 
The dough should stick slightly to the spatula. If very sticky, add 1-2 tbs more flour. Don't make them too large or they won't bake through properly.