Blueberry Coconut Porridge
Prep: 5 Minutes
Cook: 10 Minutes
Servings: 2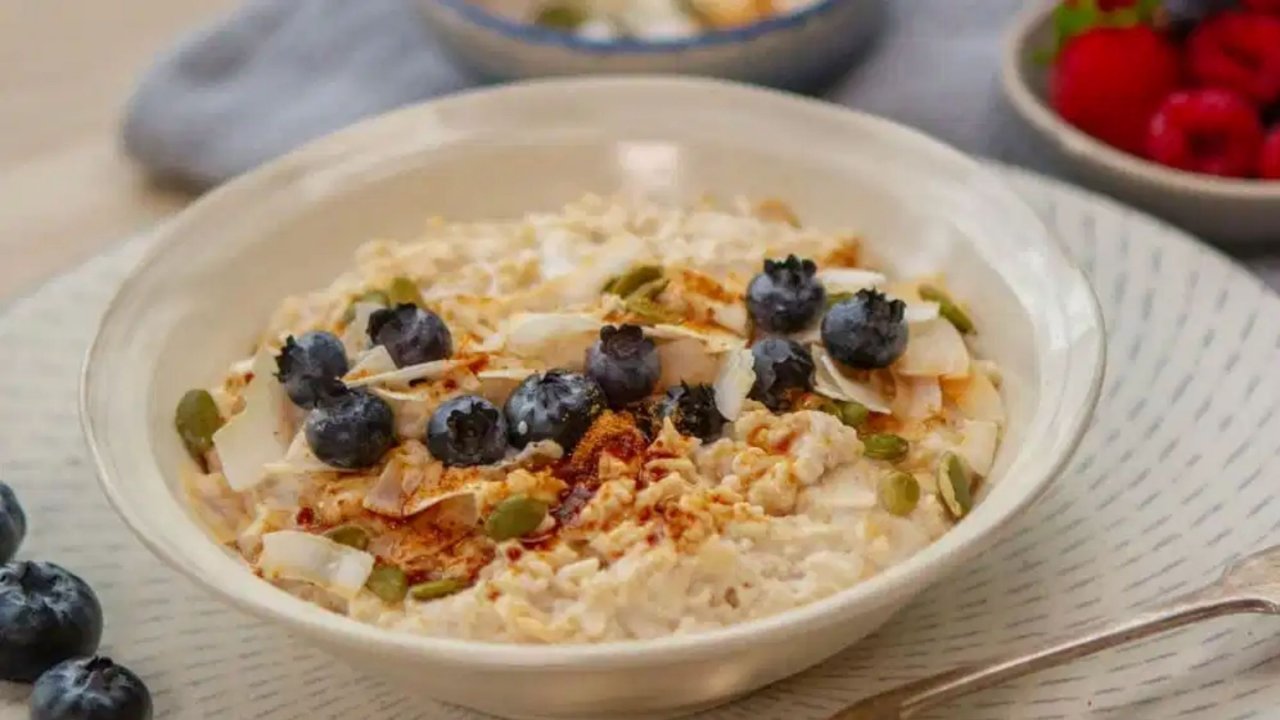 This creamy blueberry coconut porridge a great protein-packed way to start the day and turns an ordinary porridge into something very special with butterscotch flavours from the coconut sugar, and crunch from the toasted coconut and pepitas.
Tasting notes: CSR Coconut Sugar is an unrefined natural sugar extracted from the nectar of the coconut blossom. With a deep butterscotch flavour, it's naturally rich in essential minerals like potassium, zinc, calcium and iron. A totally delicious way to sweeten porridge.
Ingredients
or the porriage 1 cup rolled oats 1 cup coconut cream, plus extra to serve 1 cup water 1 small pinch salt
to serve 2 tbs CSR Coconut Sugar, or to taste 4 tbs blueberries 2 tbs pepitas 4 tbs coconut flakes, lightly toasted
Method
In the pan or the bowl, you want to cook in, add the porridge, coconut cream, and water. Cover and refrigerate for at least 2 hours or overnight. (If you haven't had time to soak it, don't worry, just cook it a little longer)
Add salt to the porridge. On the stove top, cook on a medium heat for about 4 mins stirring often until smooth and creamy, OR, cook in the microwave following the porridge pack instructions.
Just before serving, sprinkle with CSR Coconut Sugar, pepitas, toasted coconut, and blueberries.