Banana Raspberry Coconut Cookies
Prep: 15 mins
Cook: 12 mins
Servings: 14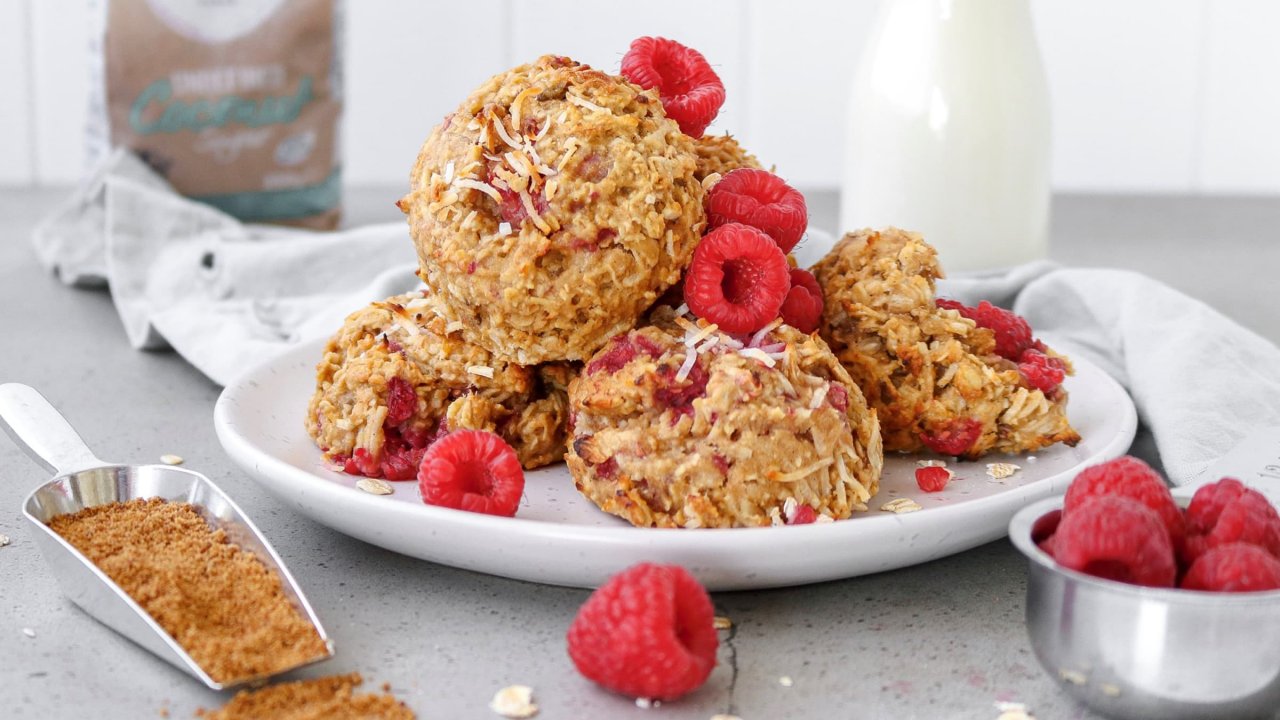 Bake yourself a healthier treat with these Banana Raspberry Coconut Cookies. A "healthy cookie" may sound like an oxymoron, but this recipe by My Lovely Little Lunchbox turns naughty to nice. Packed full of wholesome ingredients, big kids and little kids alike will love these Banana Raspberry Coconut Cookies.
Ingredients
⅓ cup (80ml) coconut oil, melted and slightly cooled
½ cup (85g) CSR Coconut Sugar
2 tsp pure vanilla extract
1 egg
2 large extra ripe bananas, mashed
1¼ cups (190g) White Wings wholemeal flour
¼ tsp salt (optional)
¾ tsp baking powder
1¼ cups (125g) traditional rolled oats
1 cup (100g) shredded coconut
¾ cup (125g) raspberries, fresh or frozen
Method
Preheat oven to 160°C fan-forced. Line a tray with baking paper. Set aside.
Place the coconut oil, coconut sugar, vanilla, egg and mashed bananas into a large bowl and whisk to combine.
Add the wholemeal flour, salt, baking powder, oats and shredded coconut and using a wooden spoon stir to combine. Gently fold through the raspberries.
Use an ice-cream scoop or ¼ measuring cup to shape cookies. Arrange cookies on prepared tray and bake for 10-12 mins or until golden and 'set'. Allow cookies to cool on tray.