Banana Chia Pikelets
Prep: 10 mins
Cook: 12 mins
Servings: 12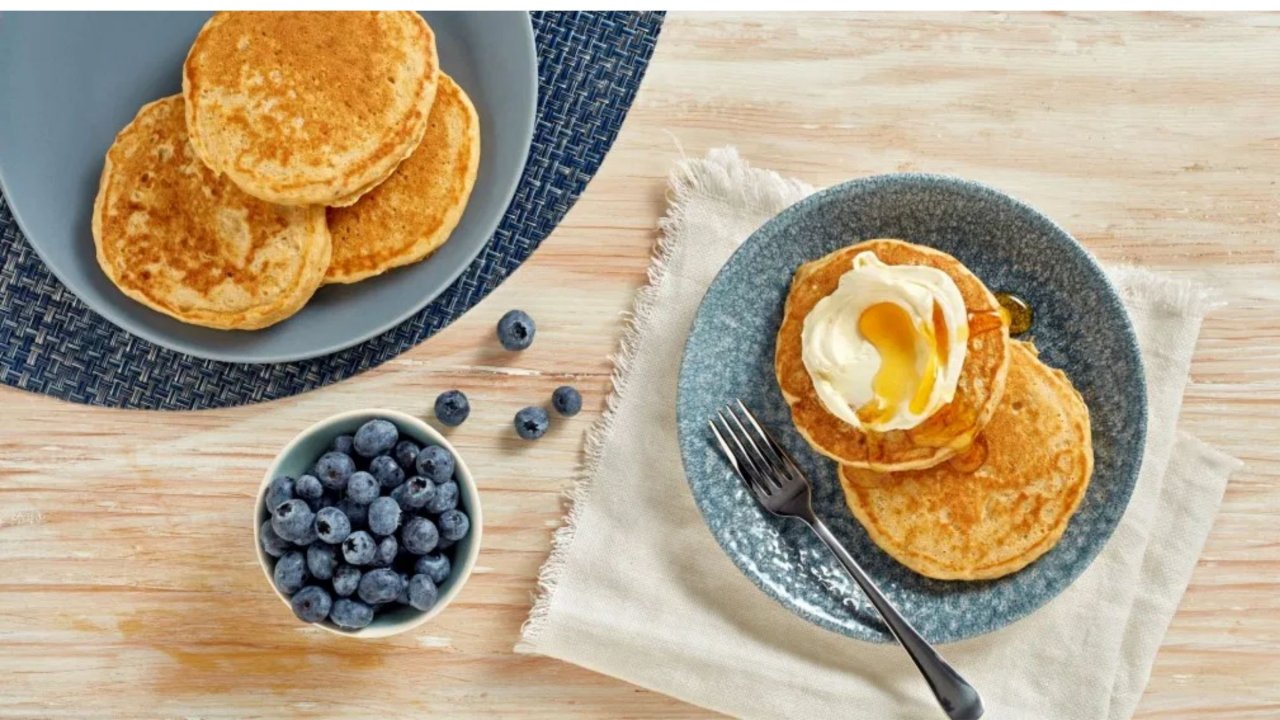 Pancakes on the weekend are a tradition in many households. We've made a healthier version with this Banana Chia Pikelets recipe. The combination of banana, unrefined coconut sugar, chia seeds and White Wings wholemeal flour will give kids (and parents) long lasting energy for weekend activities.
Ingredients
1 extra large egg
1 cup buttermilk
1 very ripe banana, mashed
1 tbsp CSR Coconut Sugar
1 tsp baking powder
1 tbsp chia seeds
Method
Whisk together the egg and buttermilk. Mix in the banana and sugar.
Add remaining ingredients and mix until smooth.
Heat a frying pan over medium heat. Drizzle with a light oil and pour 2 tablespoon measures into pan. Cook several minutes until bubbles appear. Flip over and cook a further minute until golden.
Tip:
Spread pikelets with cream cheese for lunchboxes, or as an after school snack with a drizzle of golden syrup, Greek yoghurt and some fresh fruit.