Banana Caramel Upside Down Cakes
Prep: 15 mins
Cook: 20 mins
Servings: 6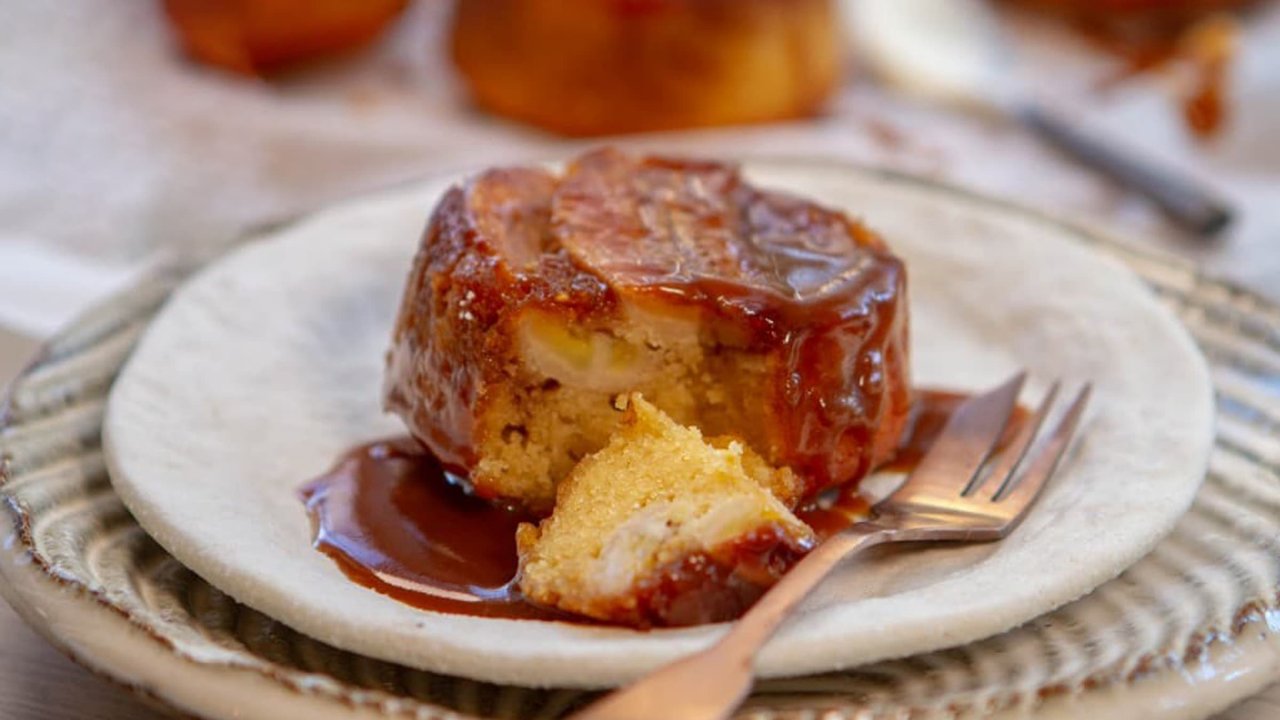 Deliciously moist, these banana caramel upside down cakes are casual yet impressive and are super simple to create. 
A luscious twist on a classic dessert!
Ingredients
1¼ cups almond meal
75g melted butter, slightly cooled
½ cup CSR Raw Caster Sugar
2 large eggs
1 tsp vanilla extract
2 tbsp CSR Dark Brown Sugar
6 x 1cm cubes butter
4 small bananas cut in half, lengthways
For Brown Sugar Caramel:
1 cup thickened cream
4 tbsp CSR Dark Brown Sugar
Method
Preheat oven to 180°C and butter a 6 pan patty pan (with inserts about 8cm wide). Line the base of each pan with a circle of baking paper.
Divide 3 tbs of CSR Dark Brown Sugar between the 6 pans and add a cube of butter to each.
Divide the bananas cut side down between the six pans.
In a large bowl, add the cornflour, almond meal, salt and CSR Raw Caster Sugar.
Add the eggs, vanilla extract and cooled melted butter into the almond mixture and stir to form a smooth batter.
Divide the almond mixture between the patty pans and bake for 20 mins or until golden and well risen. Remove the cakes from the oven.
While the cakes bake, make the caramel. Place 4 tbs of CSR Dark Brown Sugar and the cream in a small pan on a medium high heat and bring the boil. Stir all the time, then remove from the heat and cover with a lid until required.
Allow the cakes to cool slightly before turning out. Run a spatula around the edge of each cake. Place a board covered in baking paper on top of the patty tray and turn it over quickly. Remove the paper from the base of each cake, transfer to individual serving plates and serve with cream or ice cream.
Tip:
You can cook and unmould these cakes in advance, then warm them slightly in the microwave when you're ready to serve them.