Asian Slaw
Prep: 20 Minutes
Cook: 5 Minutes
Servings: 4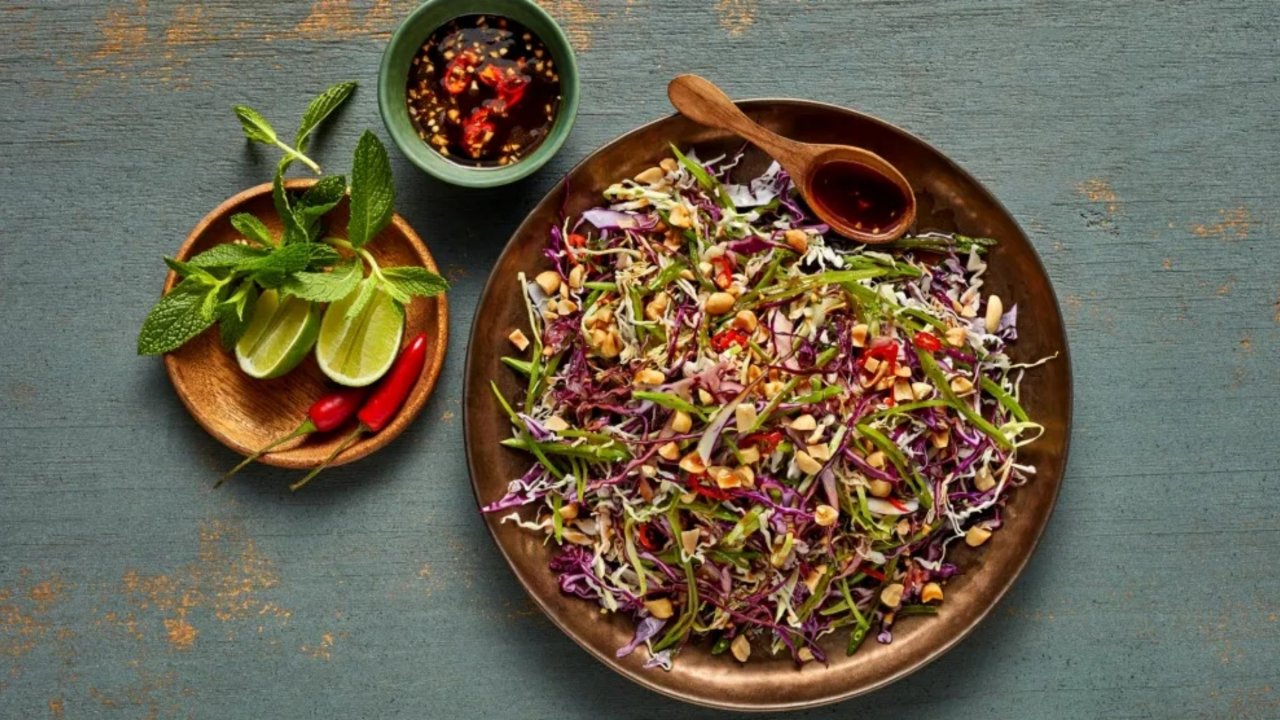 Full of fresh flavours and a zing of chilli, this Asian Slaw is a great side dish for summer. Add some shredded chicken or beef strips to the Asian Slaw for a healthy dinner or lunch.
Ingredients
Dressing
⅓ cup water
⅓ cup CSR Coconut Sugar
¼ cup fish sauce
2 tbs lime juice
2 garlic cloves, finely chopped
1 birdseye chilli, finely sliced
½ tsp sesame oil
Salad
3 cups shredded red cabbage
1½ cups shredded savoy cabbage
100g snowpeas, finely sliced
2 tbs mint leaves, shredded
¼ cup peanuts, toasted
Method
For dressing, combine water and sugar in a small saucepan and simmer for 3-5 mins until reduced slightly. Refrigerate until chilled. Add remaining ingredients and set aside until required.
Combine shredded cabbages, snowpeas and mint in a large mixing bowl. Add half of the dressing and toss well. Transfer into serving bowl and sprinkle with peanuts and accompany with remaining dressing.