Apricot Clafoutis (French Apricot Pudding)
Prep: 15 mins
Cook: 45 mins
Servings: 6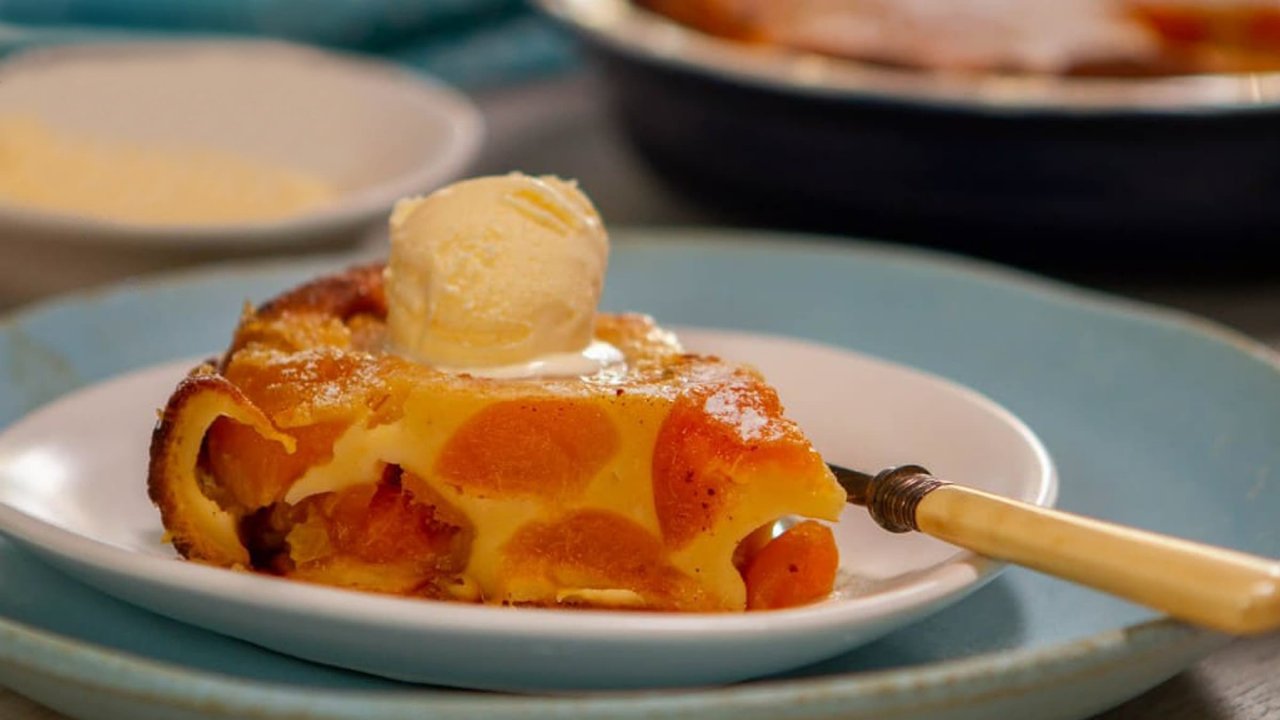 This Apricot Clafoutis (French Apricot Pudding) makes a delicious dessert for any occasion. Clafoutis should be served warm. It's perfect with vanilla ice cream or whipped cream.
This French Apricot pudding is based on a traditional clafoutis an old-fashioned sweet dish originally from the Limousin region of France containing fruit, especially cherries, and a sweet egg based batter baked in the oven, it can be made with any slightly tart fruit including plums, cherries, apricots or blueberries.
You can use any tangy fruit in this very traditional French dessert, either fresh or canned.
CSR Raw Caster Sugar adds a soft caramel flavour to the batter of this easy dessert.
Ingredients
3 large eggs
½ cup CSR Raw Caster Sugar
½ tsp salt
1 cup full cream milk
2 tsp vanilla extract
1 tbs very finely grated lemon zest
3 tablespoons melted butter
¾ cup White Wings self-raising flour, plus 1 tbs for dusting
2 cups apricot halves, pitted
CSR Pure Icing Sugar for dusting
Method
Preheat oven to 180°C.
Use 1 tablespoon of the melted butter to butter a 24cm flan or shallow pie dish, and dust lightly with flour.
In a large bowl, beat the eggs, sugar, salt, milk, and vanilla extract until combined.
Add the flour and beat again, just until combined and smooth.
Finally, add the melted butter and lemon zest beat to incorporate into the batter.
Pour the batter into the prepared dish and top with the apricot halves.
Bake in the preheated oven for 45 minutes to one hour or until the custard is a light golden brown and just set.
Remove from the oven and let it cool slightly.
When ready to serve, dust lightly with icing sugar.