Apple Caramel Puddings
Prep: 15 mins
Cook: 35 mins
Servings: 6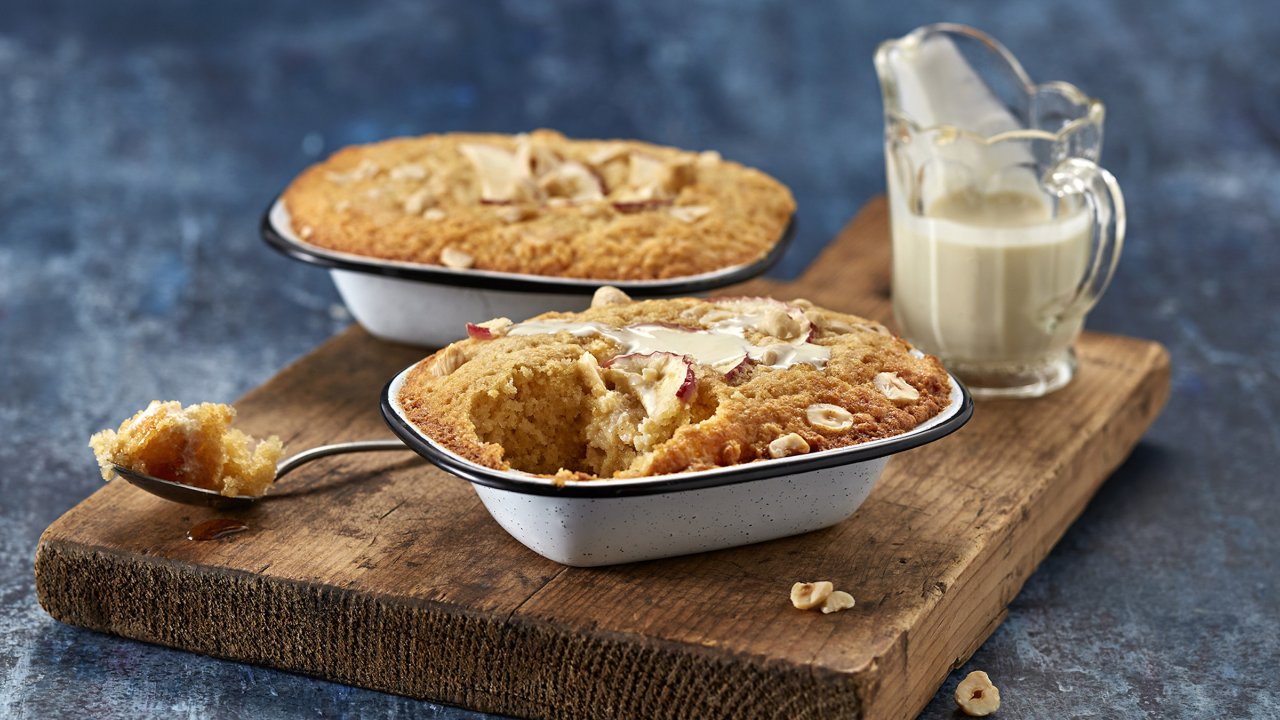 You'll be keeping toast warm in winter with these Apple Caramel Puddings.
We've put a spin on classic caramel puddings with some extra crunch from roasted hazelnuts, apples and Demerara Sugar.
Ingredients
Apples
4 medium pink lady apples, peeled, cored and cut into 2-3cm dice
30g butter
2 tsp CSR Demerara Sugar
Sauce
1 cup water
1 cup CSR Demerara Sugar
2 tbs CSR Golden Syrup
Batter
1 cup CSR Demerara Sugar
2 tsp baking powder
1 cup milk
2 extra large eggs
125g butter, melted
To Assemble
40g roasted hazelnuts, skin removed, roughly chopped
1 small pink lady apple, cut into quarters, cored and finely sliced
Method
Pre-heat oven to 160°C fan-forced. Place 6 x 300ml capacity, oven-proof dishes onto a baking tray.
Combine diced apples, butter and sugar in a small saucepan and cook over a low heat until butter has melted and apples are just tender. Spoon between prepared dishes.
For the sauce, combine water, sugar and golden syrup in a small saucepan. Bring to the boil, then remove from heat.
In a large mixing bowl, combine flour, sugar and baking powder. In a separate bowl whisk together the milk, eggs and butter. Add to flour mixture and whisk until batter is well combined. Spoon between the baking dishes with apple in them.
Pour the hot sauce over the back of a spoon onto each pudding, so it disperses and doesn't cause a hole in the batter. Spread some apple slices and chopped hazelnuts over the top. Bake for 30 mins. Serve warm with a good drizzle of cream or a scoop of ice-cream.